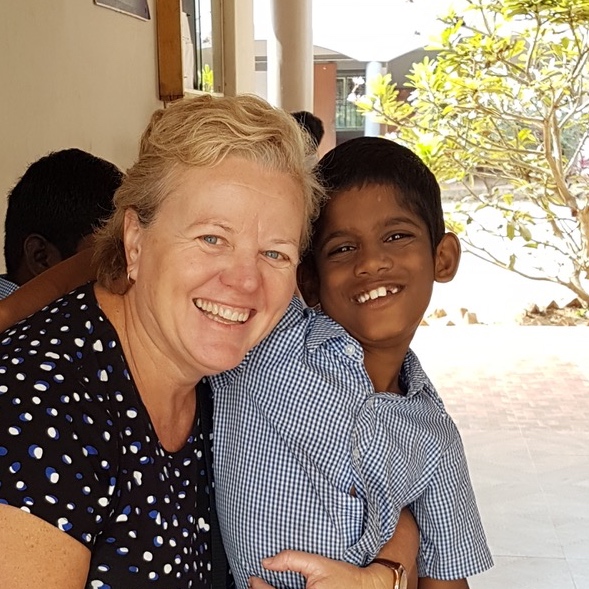 My visit to Mithra in February 2018 was greatly anticipated. I had attended many fundraisers over the last several years and the other visitors who had been to Mithra had reported a mixture of anxiety and excitement in their lead up. My thoughts were – Would the children be easy to engage?; would I know what to do, how to help? and would I be able to give myself to the school and children? The answer was yes.
Mithra met and exceeded all my expectations. It is a well-run structured environment. However, it is an environment of love and nurturing and creates a warm and safe place for all the children and adults who form part of the school. Each child has individual needs and these are embraced and supported in the routine of the day. During my time, I visited each classroom and the physio and OT department. I also assisted with the lunches and feeding. Whilst I would like to think we offered some assistance, I know we also created havoc with games before assembly and a bubble blowing afternoon which didn't exactly go to plan. That said, the children responded so warmly to my friend and me. They were very keen to talk with us and wanted "selfies" at any available moment. The children, despite their condition, were so keen to be independent and show us their skills, whether it be walking, memory games, English or counting. It was a truly inspiring time.
I am also excited by the next phases of Mithra – the lifeskills program, the opening of the new female dormitory and the cooking sales at the local church – all of which will introduce new avenues for the older children.
I would certainly love to re-visit Mithra in the near future and to continue attending fund raising events. We saw how the funds raised in Australia are able to assist the development of new programs and reinforce the new initiatives designed to further support this disadvantaged group of the Indian community.
– Marnie Venturini