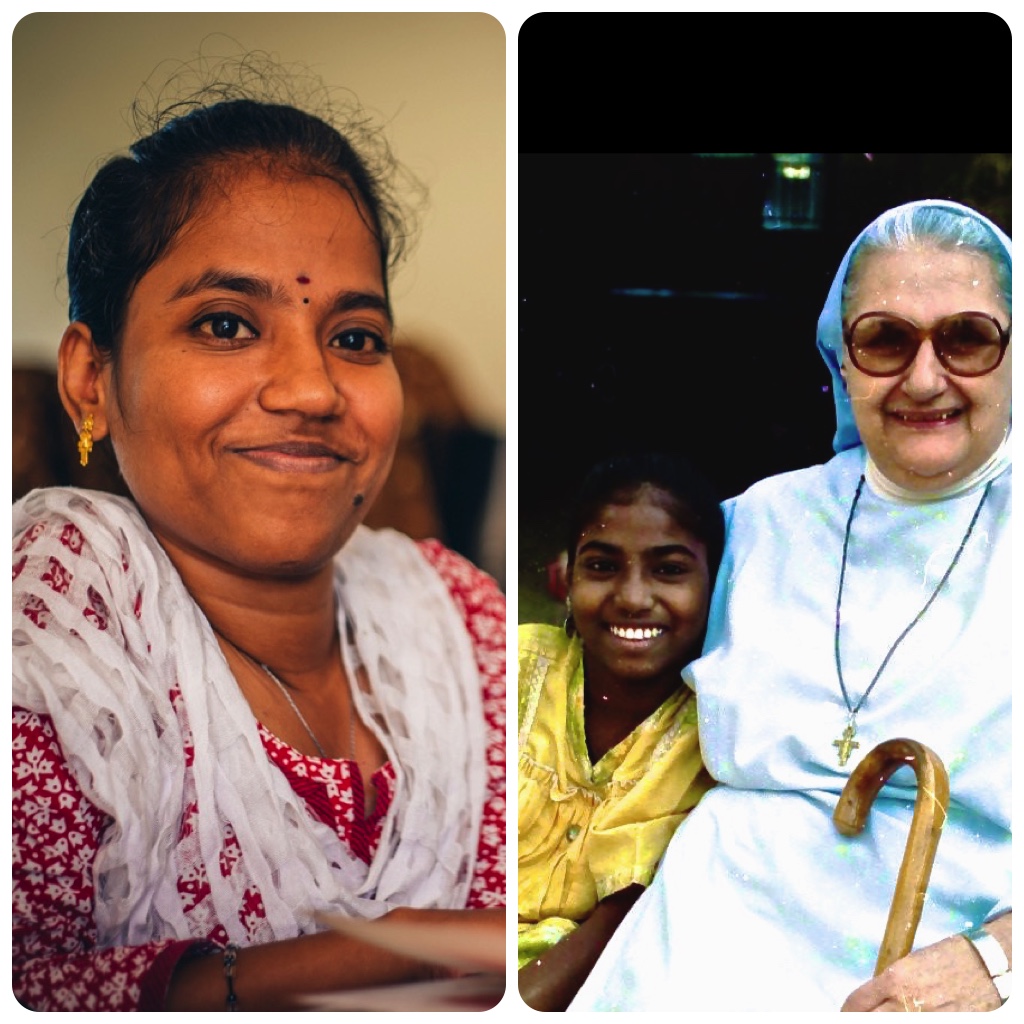 The motto that Sr Mary Theodore chose for Mithra was "Challenge to Conquer"! These three words beautifully encapsulate her vision for what she hoped Mithra could achieve. She had identified the poorest of the poor in Madras as the children with disabilities from poor families, usually from the slums and rural communities. Sr Theodore knew that with education and physio & speech therapy, these children could improve, even if it was just a little. She didn't ever see these disabilities as a life sentence, but rather as challenges to be overcome!
And what a wonderful example is Prabavathy D. She is called the "Nightingale" because she has been blessed with a beautiful voice. Prabavathy came to Mithra as a little girl. She came from a small village near Dindivanam, from a poor family. She was born with muscular dystrophy, but is independent in ADL. When her parents brought her to Mithra, Sr Mary Theodore could see her potential, and she ensured that Prabavathy was put into mainstream education, and with assistance from generous Australian sponsors, she has not only passed 12th standard (HSC) but is currently doing her College degree by correspondence.
Every donation to Friends of Mithra makes a difference in a child's life. If you would like to support Friends of Mithra, please visit our DONATE page and click the blue Donate Now button.