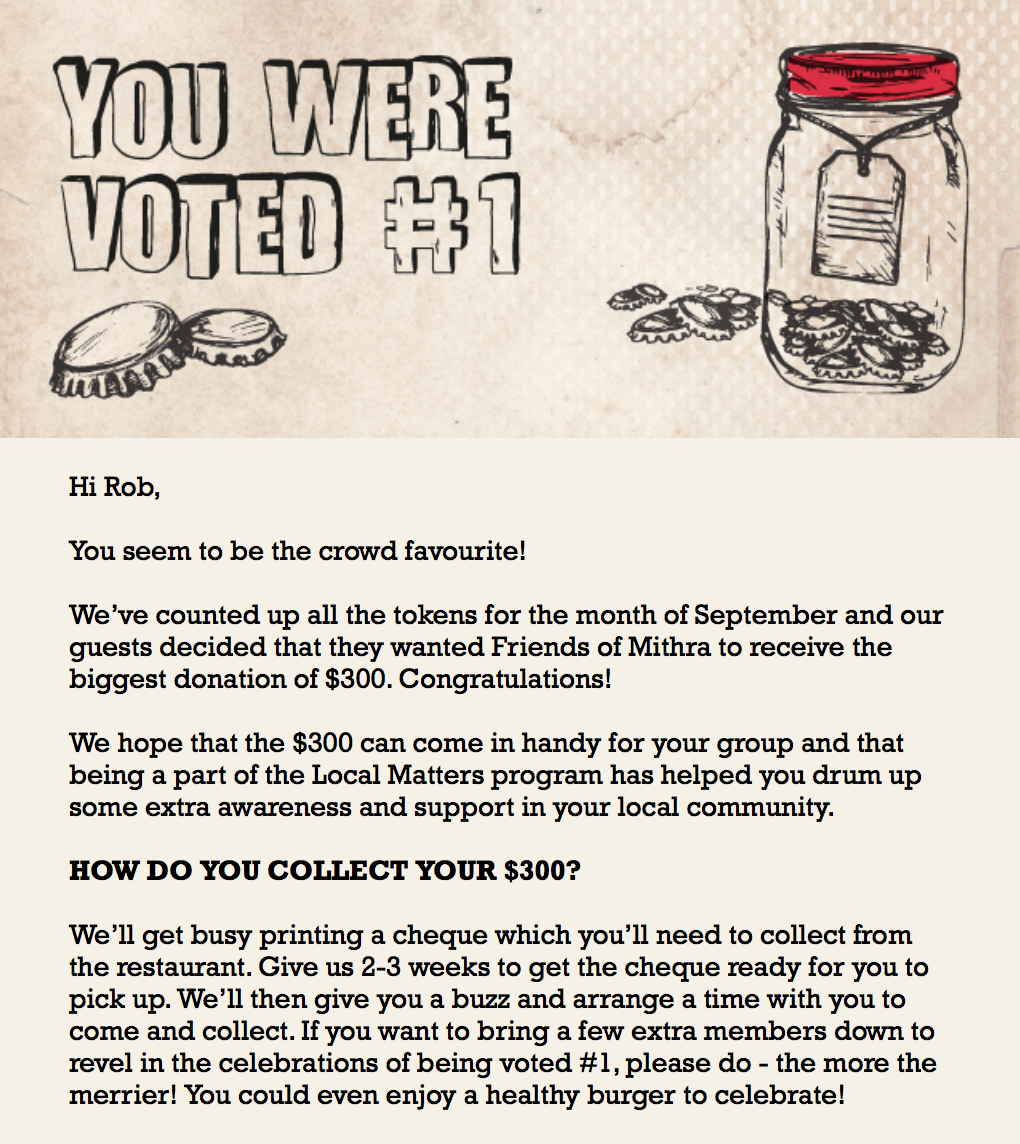 Can you believe it! Friends of Mithra has just won a cool $300 from Grill'd Toowong. We won this by entering the Grill'd "Local Matters" monthly charity competition.
Local Matters is Gill'd's community donation program. Every month each Grill'd restaurant donates $500 back into the local community. They set up three large jars, each with the name of a select charity, in each restaurant. Every customer is given one token with their purchase and they are invited to drop their token into whichever jar they choose. At the end of the month, the tokens are counted and the money is distributed according to the number of tokens: $300, $200, $100.
So thanks for the encouragement Jake. We're always looking for good ideas for Fundraisers. We encourage you to hold your own Fundraiser – large or small.