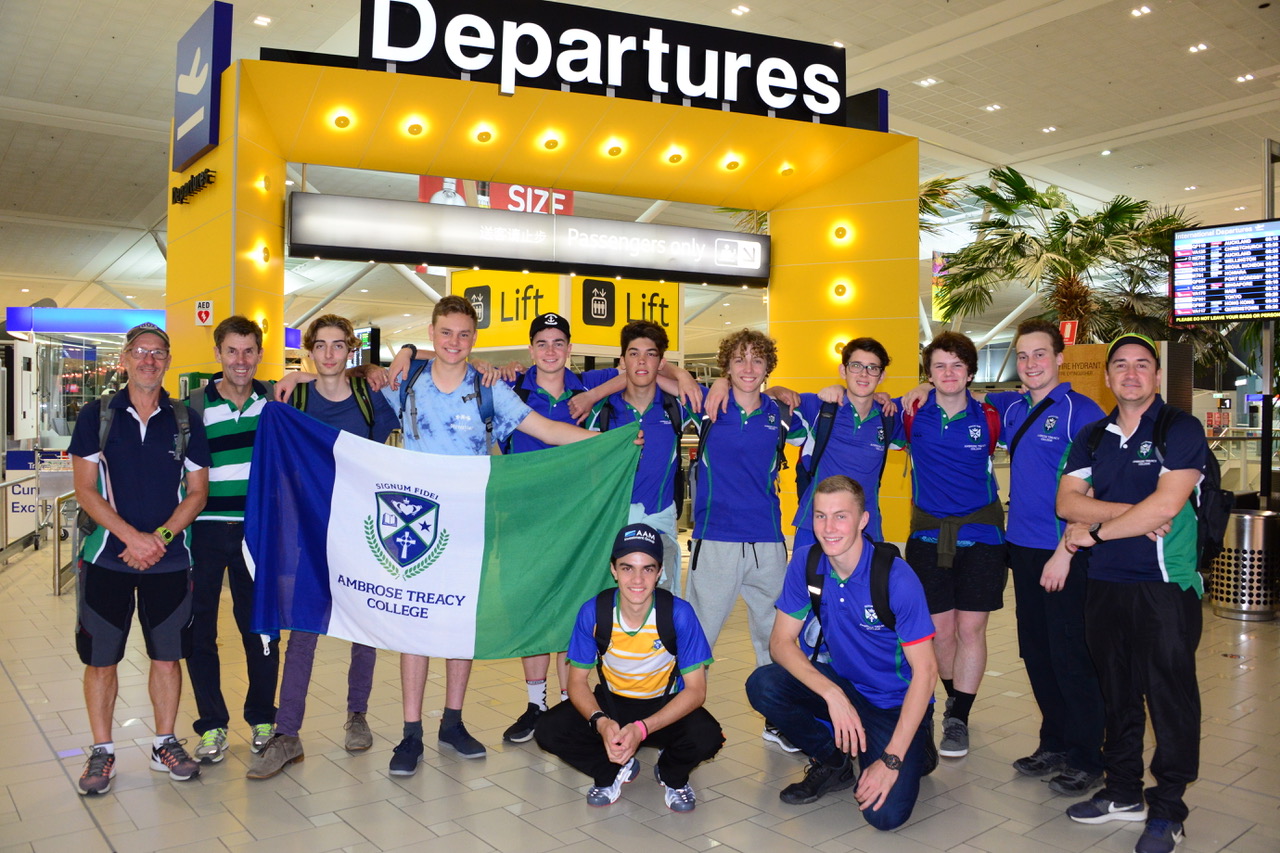 After twelve months preparation ten Year 11 students and three teachers from Ambrose Treacy College, Brisbane, headed off on the school's inaugural India Immersion. As the dust settled from the frantic last days of assignment deadlines, exams and biology excursions, families and boys made their way to Brisbane International Airport to catch their flight to Chennai.
Suddenly the theory had become a reality! After check-in there was much excitement, but it was mixed with a little anxiety and apprehension. After a brief stopover in Singapore, the group was heading for Chennai, where they will visit MITHRA Rehabilitation Centre. After their encounter with the special children there, it is hoped that a lasting partnership will develop between the whole Ambrose Treacy College family and the MITHRA family.
This special time with the children, Sisters and staff at MITHRA will be guided by the words and wisdom of St Mother Teresa of Calcutta:
"Peace begins with a smile..
Spread love everywhere you go. 
Let no one ever come to you without leaving happier.
Let us always meet each other with smile, 
for the smile is the beginning of love."
The leader of the group is Mr Matt Warr and with some help from Br Rob Callen, he designed the Immersion experience. The pilgrimage – a journey with a sacred purpose – will take in Chennai, Jaipur, Agra, Delhi, Varanasi and Kolkata. The group will return before Christmas.
The group consists of: Calum Barter, Luc Vervetjes, Tim Bennett, Nathaniel Cowin, Oliver Cooper-White, Finn Daley, Harry Elder, Sebastian La Rosa, Aiden Sauer, Tom Sharratt, Mr Dave Gardiner, Mr Bill Walker and Mr Matt Warr.
Goodbye, Good Luck, and Godspeed!