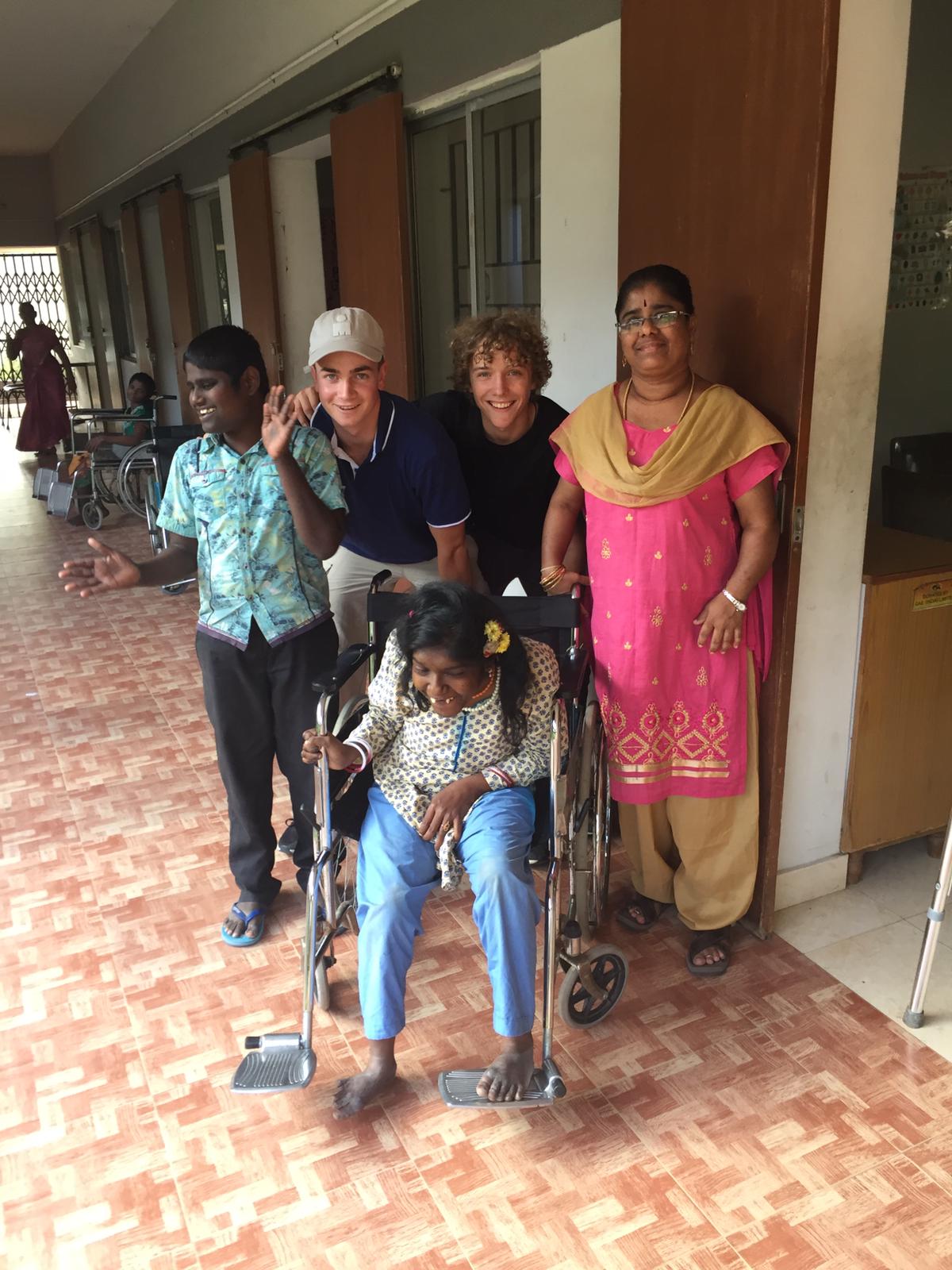 Mr Dave Gardiner, Deputy Principal of Ambrose Treacy College, Brisbane, reflects on his recent visit to MITHRA:
"Chennai was our first port of call and specifically MITHRA Rehabilitation Centre was our first place of learning.
Ten students and three teachers ventured to India as part of Ambrose Treacy College's first ever overseas Immersion. No one in the group had been to Chennai so a mix of excitement, uncertainty and anxiety filled the group.
The first tuk tuk ride to MITHRA created a lot of gasps and closed eyes with the first experience of Indian roads.
All feelings were soon overtaken as we arrived at MITHRA.
We were immediately greeted by Sister Leema and smiling welcoming students. Boys hands were taken and hugs were a plenty. That Saturday afternoon was filled with games and the start of strong relationships.
The boys were excited to go to MITHRA for two more days and spent that time in classrooms across the centre.
The visit was challenging and rewarding. This was a new experience for us but through the service program at ATC the boys had some contact with children of different abilities. One boy acknowledged he struggled with knowing what to do with little kids, others had a 'shadow' for their entire visit, some were challenged in the 'non verbal' classes, others by the range of abilities.
The one thing common amongst the group was the sadness and tears when we finally left MITHRA. Our relatively short visit made a significant impact on the boys. They learnt a lot about themselves and about other people. They were touched by the smiling faces, the happiness and in awe of the work being done."
One student wrote this:
 "It's been an incredible time here in Chennai. We have had such and eye-opening and beautiful time at MITHRA. Lots of sad faces from the kids at MITHRA and a lot of the boys from ATC were crying when we had to leave. All round an experience never to forget, but more importantly an experience that will provide me with more appreciation and willingness to serve others. I truly thank you for all you have done to help us with our time at MITHRA regarding organization and all your help in preparing us. India is beautiful, MITHRA and the kids included."  – Luc Vervetjes, ATC, 2018
ATC's first India Immersion started on 1st December, 2018 when the group of 10 students and 3 teachers landed in Chennai. They spent three days working with the children at MITHRA Rehabilitation Centre. The group included: Calum Barter, Luc Vervetjes, Tim Bennett, Nathaniel Cowin, Oliver Cooper-White, Finn Daley, Harry Elder, Sebastian La Rosa, Aiden Sauer, Tom Sharratt, Mr Dave Gardiner, Mr Bill Walker and Mr Matt Warr.