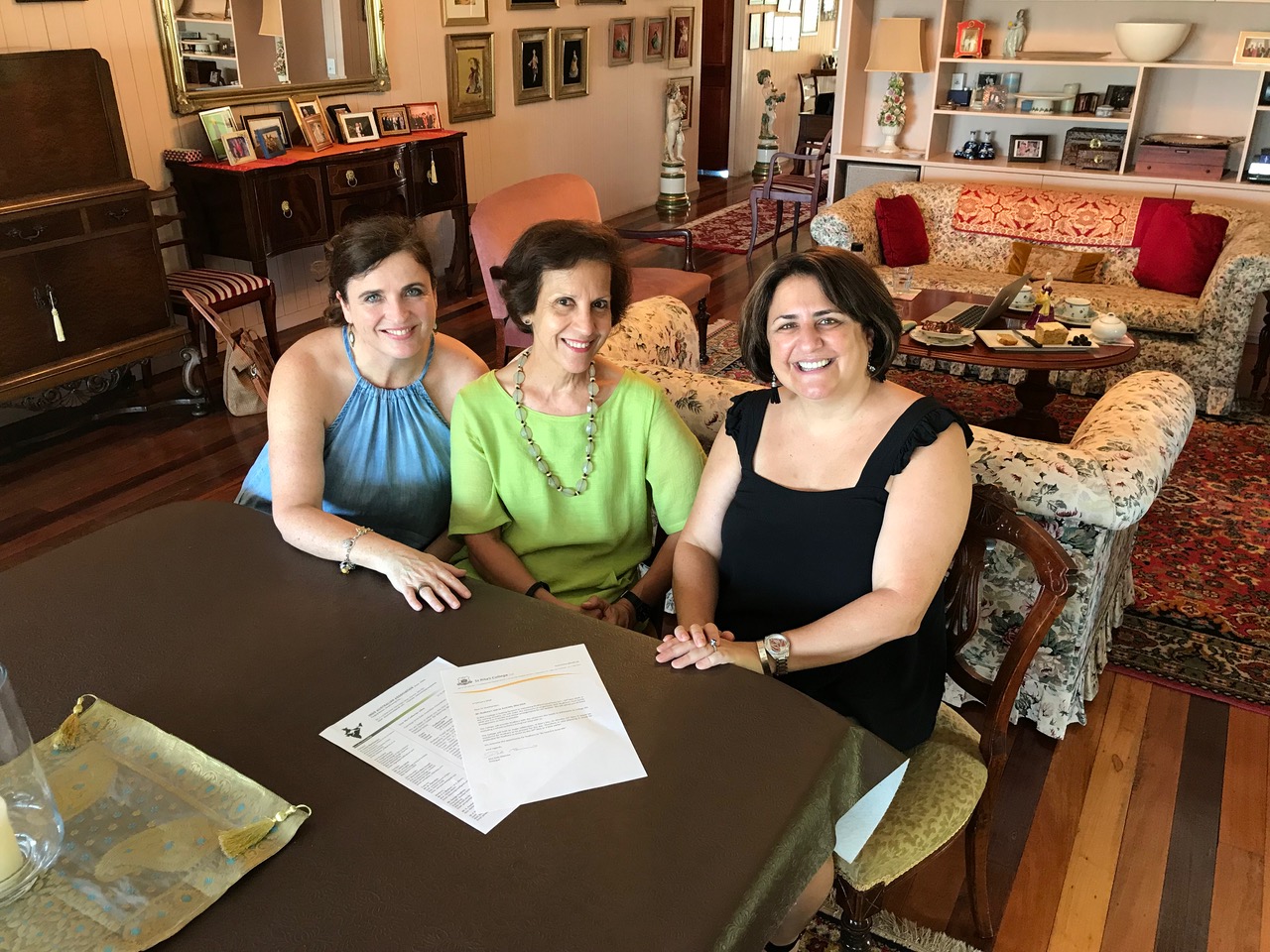 Since their inaugural visit to MITHRA in September 2016, students, families and staff of St Rita's College, Clayfield have worked closely with "Friends of Mithra" to support MITHRA. The original group of students who visited MITHRA has been most creative and generous in the different ways they helped to raise much-needed funds for MITHRA. The second group will visit in September this year.
In that same spirit of generosity, in May this year, St Rita's College has kindly offered to host an outstanding young lady from Chennai India, to give her an experience of Australia. Miss Nudhara Yusuf will be attending school at St Rita's College, for two weeks.
Nudhara won a competition titled "Be Heard Down Under" sponsored by the Indo Australian Association. Nudhara has impressive accomplishments to date. She is ranked 5th in World Debating, has visited Yale University and had her early education in the UK. Nudhara is obviously an extraordinary young woman and student. She has also been invited to speak to students at the University of Queensland.
[In the photo the Deputy Principal of St Rita's, Ms Cath Allen, can be seen handing the Invitation from the Principal – Mrs Dale Morrow – to Mrs Helen Mahoney, who will deliver it personally to Nudhara next week in Chennai. Also present was Mrs Katie Cox, a St Rita's parent and keen 'Friends of Mithra' supporter and who accompanied the girls on the first visit to MITHRA.]