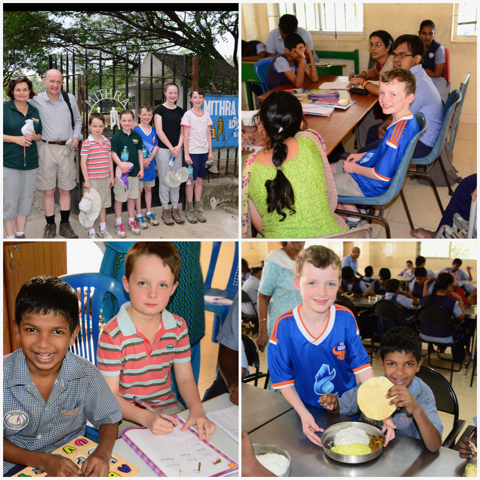 The excitement was palpable. Caught in an important meeting, I could see 3 missed calls registering on my phone. Then two missed Facetime video messages followed in quick succession. All of this was coming from my young nephew, Angus in Adelaide. As soon as I escaped the meeting I returned the call. What was so urgent!
Thirteen years old Angus was almost breathless with excitement as he told me his exciting news. He wanted to tell me that at school that day, he and his brother Max (eleven) had persuaded the SRC that the proceeds from the school's annual 'Charities Day' in two weeks time should go to "Friends of Mithra"! He said the committee weren't convinced at first, but then decided to accept the boys' recommendation. Both Angus and Max were ecstatic with the result. They couldn't get home fast enough to break the news to their parents and their uncle.
Max, his twin sister Madeleine and older brother Angus, attend Rose Park Primary School in Adelaide. Two years ago, with their parents and two older siblings, James and Grace, they spent time visiting MITHRA just after the devastating floods. They had thoroughly enjoyed their days at MITHRA making friends with many of the children and joining the daily routine including classroom lessons and therapy sessions. But they also realised just how much MITHRA needed financial support from friends in Australia.
In 2016 with the launch of Friends of Mithra to fundraise for the children of MITHRA – especially the construction of a new flood-proof dormitory for the female residents, Max, Angus and Madeleine did the voice-over for the video found on the Friends of Mithra website.
These three children have become real MITHRA Champions. We wish them well for their promotion and fundraising on the school's Charities Day on Friday, 23rd November. They are acutely aware that every dollar can make such a difference to the lives of their new friends at MITHRA in Chennai.