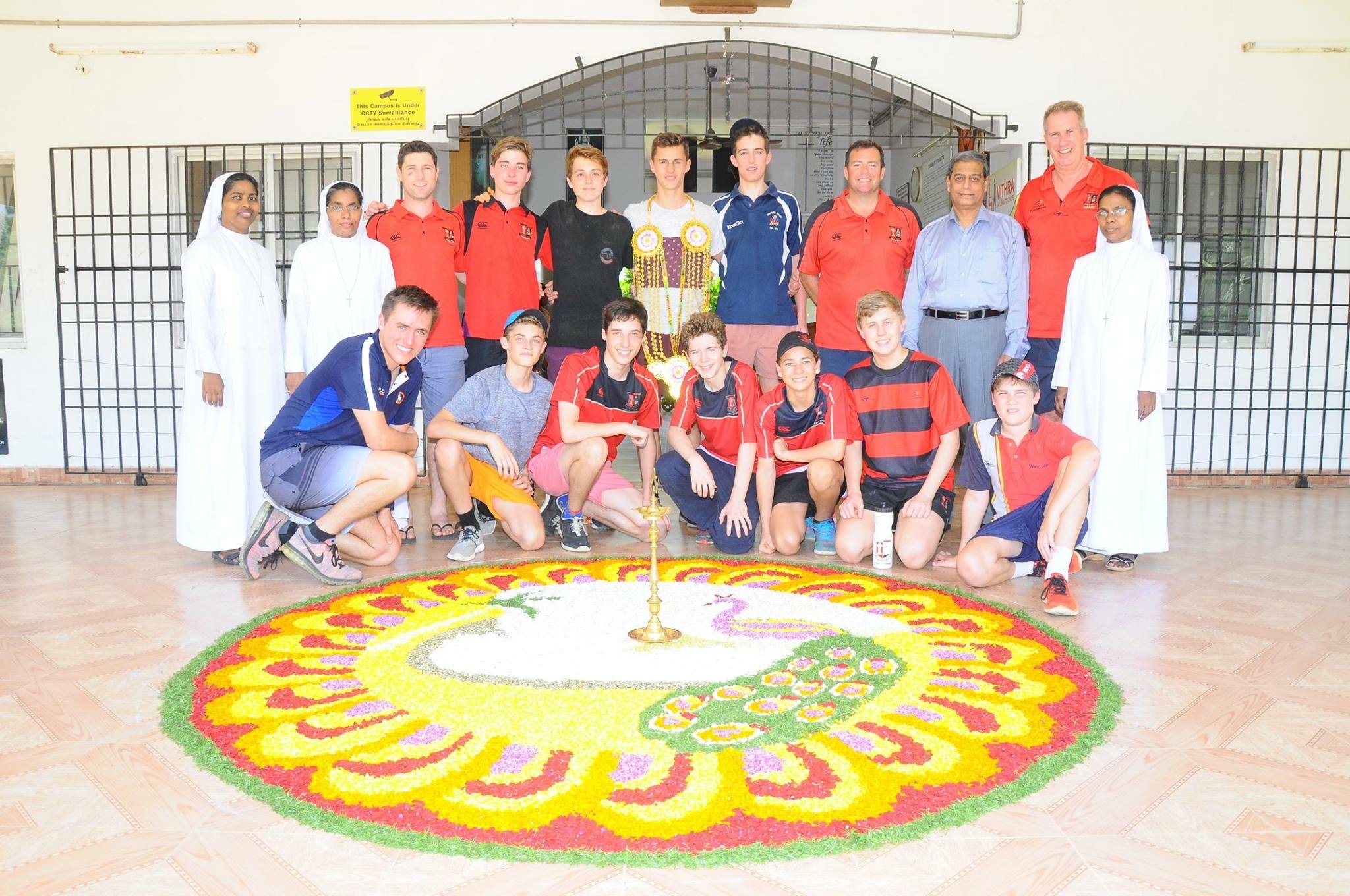 Eleven Year 10 students and three teachers from St Joseph's College, Gregory Terrace, Brisbane, took part in Mithra's celebration of Onam.
Onam is a traditional ten day harvest festival that marks the homecoming of the mythical King Mahabali. It's a festival rich in culture and heritage. Onam is mainly associated with the rice harvesting celebrations in Kerala. Onam is celebrated in the beginning of the month of Chingam, the first month of Malayalam Calendar (Kollavarsham). In 2017, Onam was celebrated at the beginning of September.
At Mithra, Onam was celebrated with a concert, a great feast and beautiful decorations.
Celebrating Onam with the children and staff at Mithra was a real bonus for the Terrace group. This was the second time that a group of students from Gregory Terrace has visited Mithra, and just like the inaugural group, this year's students found their Mithra experience to be transformational. One teacher wrote
"We arrived in the middle of the night with our students weary and tired not quite realising what lay                 ahead for them. It was St Joseph's College second visit to Mithra, this time with 11 students and three             staff who were making their inaugural visit to this sanctuary.
To say our souls have been touched whilst here would be an understatement. The warmth and love we               have felt from the community has been overwhelming. From the Sisters, staff and students the                             welcome and the continuing friendship has made for a memorable trip and has given our students                     memories that will last a lifetime. This experience will nurture our students and help guide them to                     become young adults who can spread peace and solidarity in today's world.
We look forward to returning next year and renewing the bond that has has developed over the last                   twelve months and two visits. Once again Mithra we thank you from the bottom of our hearts."
The St Joseph's group consisted of: Oliver Dowling, Lachlan Ford, Sam Henry, Jayden Klemenc, Lachlan Lees, William Long, Edward Pease, Gianni Pecoraro, Tom Romano, Max Schroder and Angus White, and teachers: Phil Elery, Dwayne Hoy and Chris Zammit.