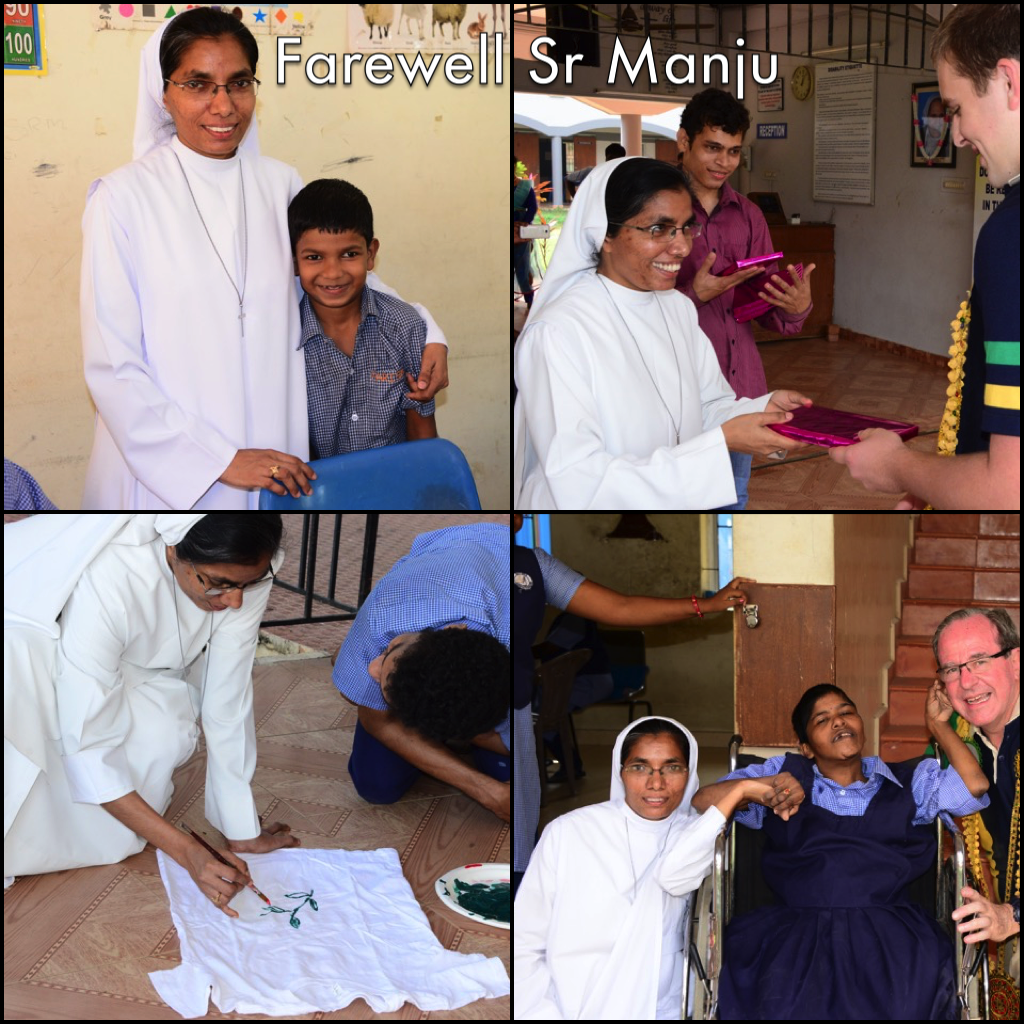 I write this with a touch of sadness, but with a heart full of gratitude as we farewell Sister Manju from MITHRA.   At the end of April, Sr Manju was transferred back to Kerala. Sister Manju has been with us at MITHRA for over three years. From her wonderful welcome when visitors arrive, to her well-informed tour of the school and grounds, to her mischievous sense of humour, Sister has been a loyal and committed friend to all.
Her love of shopping, her expertise in all things artistic and her keen understanding of how to cheat at cards will be something I will always think about and fondly remember. Her ability to be everywhere and to be "present" for everyone, is a gift that is commendable.
I remember the first time I ever met Sister Manju. It was at the funeral of Sister Mary Theodore. After a meeting with her and her Superior, Sister Kunjamma, I remember thinking that I would not like to meet Sister Manju in a dark alley late at night!! She had a deep, strong look of authority and I remember feeling that she would not be someone you would cross!
How wrong I was – how very wrong! Sister Manju thank you for your dedication, your gracious welcome of our many Australian visitors, your ability to make me laugh and laugh, and your deep sense of what is right on all occasions. To say we will miss you is an understatement. May God take good care of you in your next journey of mission with the Servites, and may you think of us often, as we will you.
– Mrs Helen Mahoney – Greenslopes, Brisbane, (niece of Sr Mary Theodore)