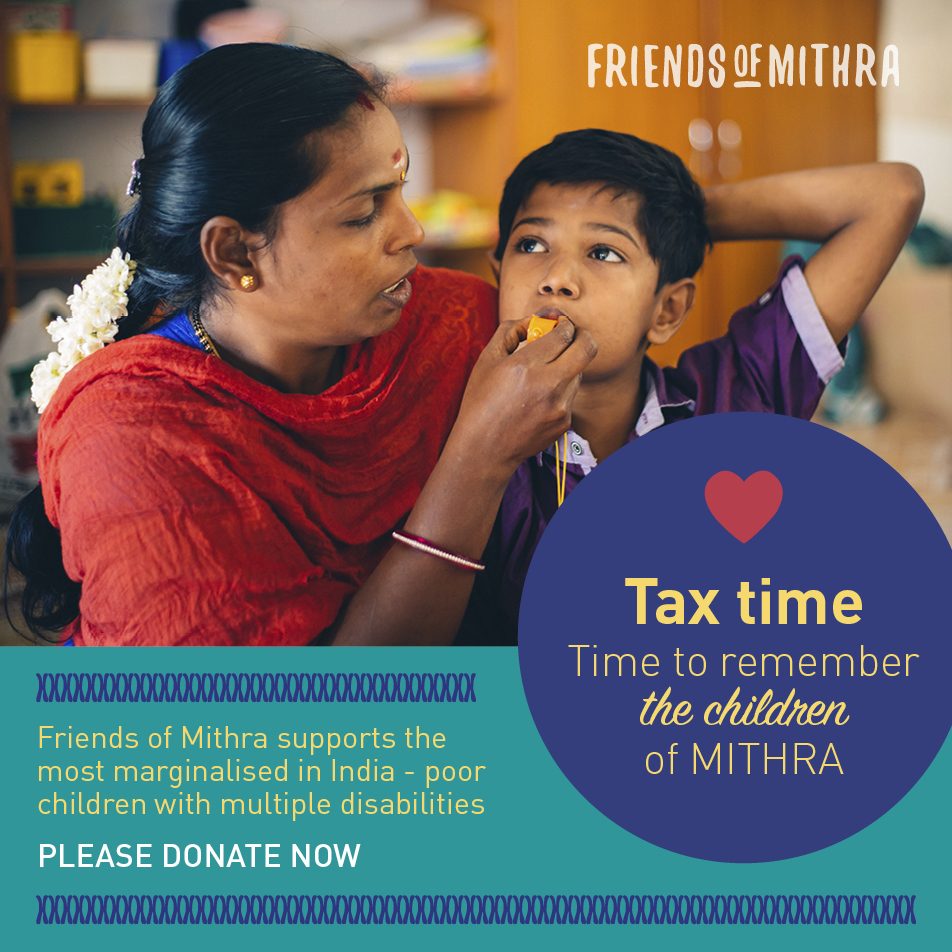 Using the words "Tax time: a time for giving", Friends of Mithra has launched its month-long appeal as the end of the financial year approaches.
In an effort to raise the remaining $70,000 needed to complete the new flood-safe Girls Dormitory, Friends of Mithra is appealing to its faithful and generous band of supporters in Australia to open their hearts, dig deep and make a fully tax deductible donation*. 
Tax deductible charity donations are a great way to give your tax refund a boost while contributing to a cause that you are passionate about helping.
Meanwhile, the Sisters and staff at MITHRA continue the great work begun by Sr Mary Theodore. They provide education, rehabilitation, nutrition and life-skills programs for the most marginalised children and young adults in Chennai. Children with disabilities from middle class families are well catered for in other institutions, but children from poor families have only MITHRA. Without any government support, MITHRA depends completely on the generosity of Australian friends.
*Friends of Mithra holds DGR status and also has the registered charity tick from the Australian Charities and Not-for-profits Commission (ACNC). A stamp that is reflective of the standards to which Friends of Mithra proudly holds itself to. This means that Friends of Mithra complies with the transparency and accountability standards of the ACNC Charity register. Friends of Mithra is authorised to raise funds in all states and territories of Australia. ABN 49 234 263 806
Interesting Fact:
There are 600,000 Australian not-for-profits, 53,000 registered charities and only 28,000 of which have deductible gift recipient status (DGR). This status is the government's stamp of approval to ensure you receive tax benefits when you give.