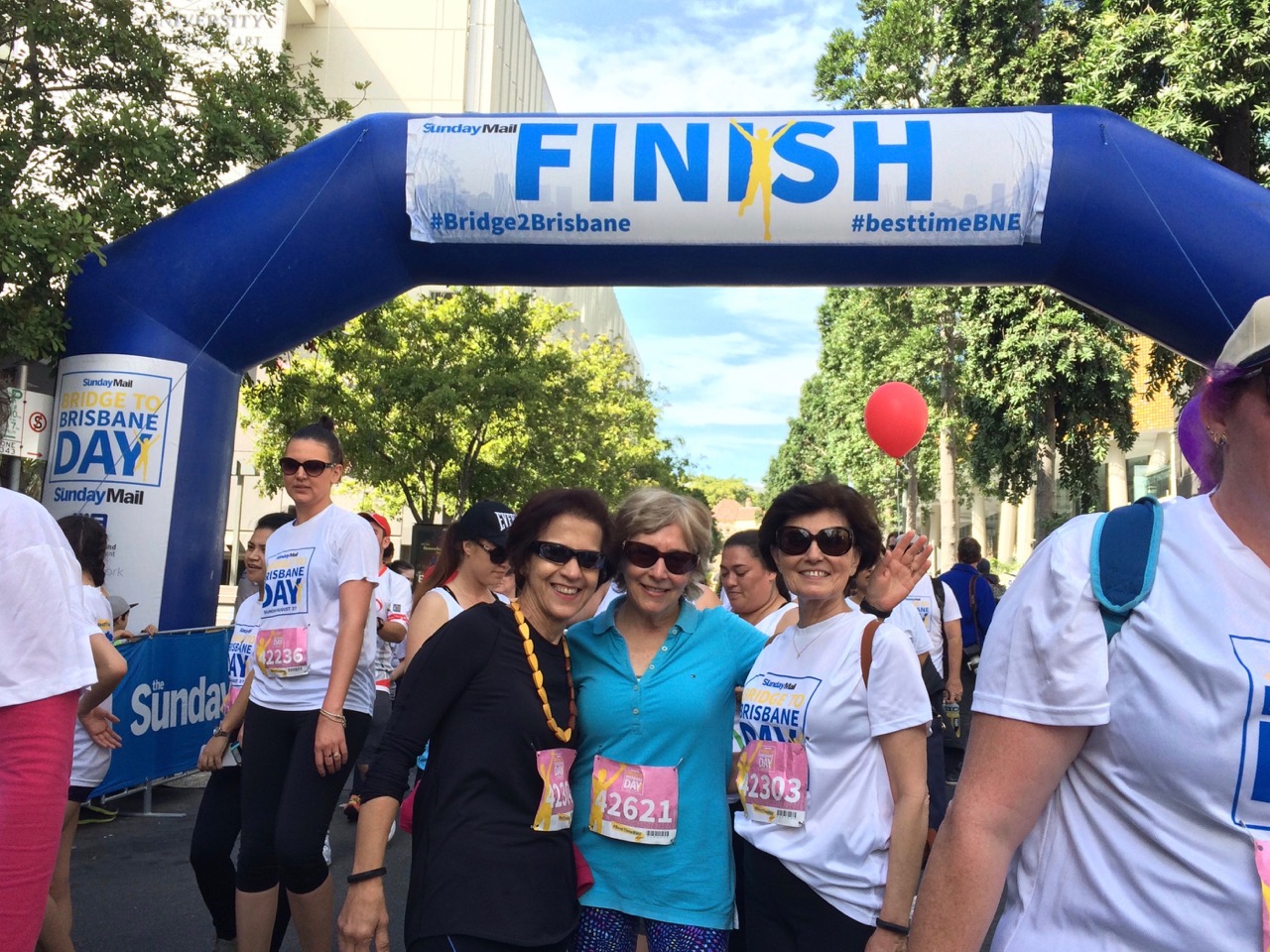 Amongst the 35,000 people who crisscrossed the Bridges over the Brisbane River and pounded the pavement on Sunday 27 August, was a little group of 16 loyal Friends of Mithra. Some ran the 10kms and achieved personal best times, others walked the 5kms, but all the while each participant knew their effort was for a good cause.
Friends of Mithra would like to thank Patrick Lynch, Jake Donnan, Matt Hibbard, Paterson Boyd, Jay Bowden, Hayden D'Addona, Tom McKay, Andrew White, Riley Wagner, Nick White, Naomi Devoy, Robert Jones, Helen Banks, Marina Lye, Helen Mahoney and Br Rob Callen – not only for their participation, but especially for their efforts in seeking sponsorship to raise funds for the kids at Mithra. It was a mighty effort and they achieved in excess of $9,000.   Here is the Friends of Mithra Team 2017.
In particular we wish to sincerely thank all those friends who gave generous donations, supporting and encouraging the participants. As we say: Your kindness will make a difference to the lives of the children at Mithra.
It's still not too late to make a contribution.  Just click the GIVE NOW button.