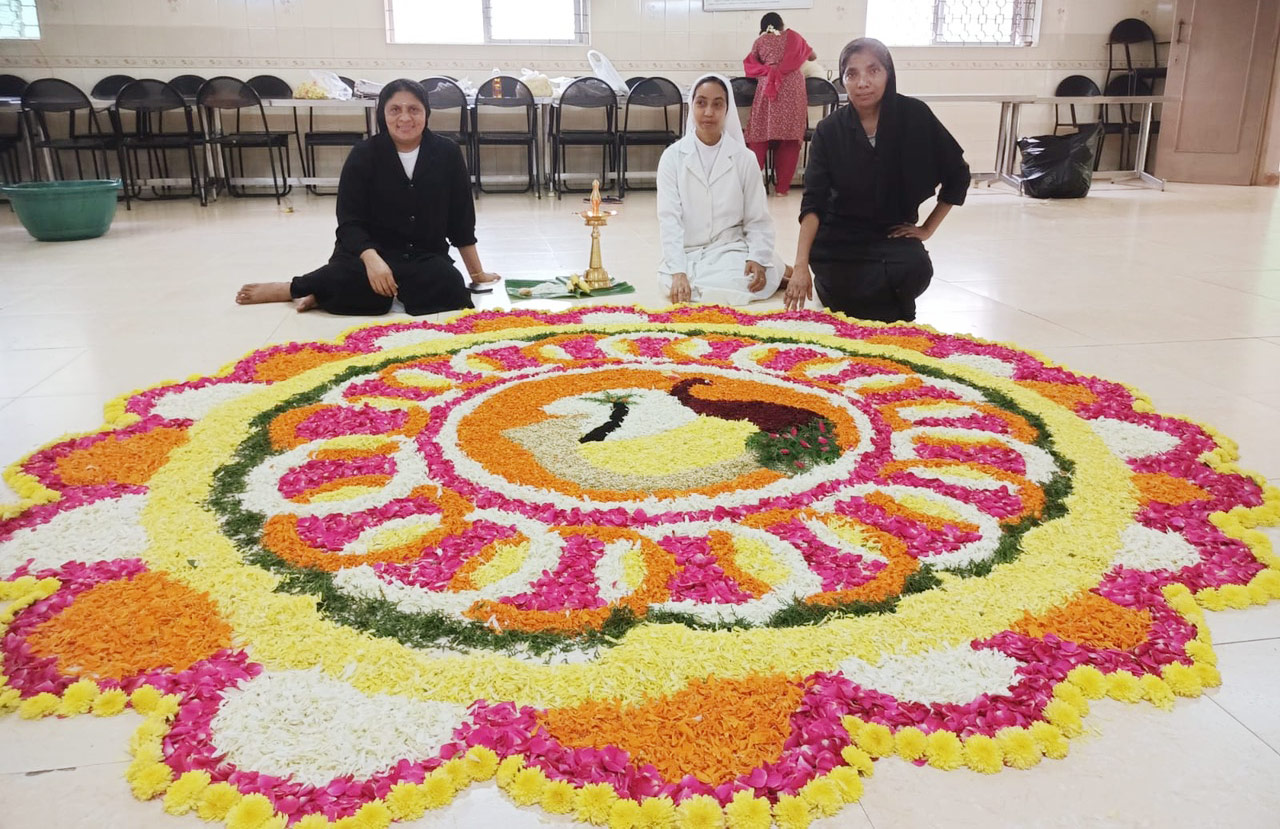 Onam is an annual harvest as well as trade festival celebrated in the Indian State of Kerala. A major annual event for Keralites, it is the official festival of the state.
On the first day of Onam, people commence the celebrations by decorating their homes with yellow flowers, known as Pookalam. These flowers grow in size with each passing day of the festival as a new layer is added. The decorations are done to welcome the spirit of King Mahabali, in whose honour Onam is celebrated.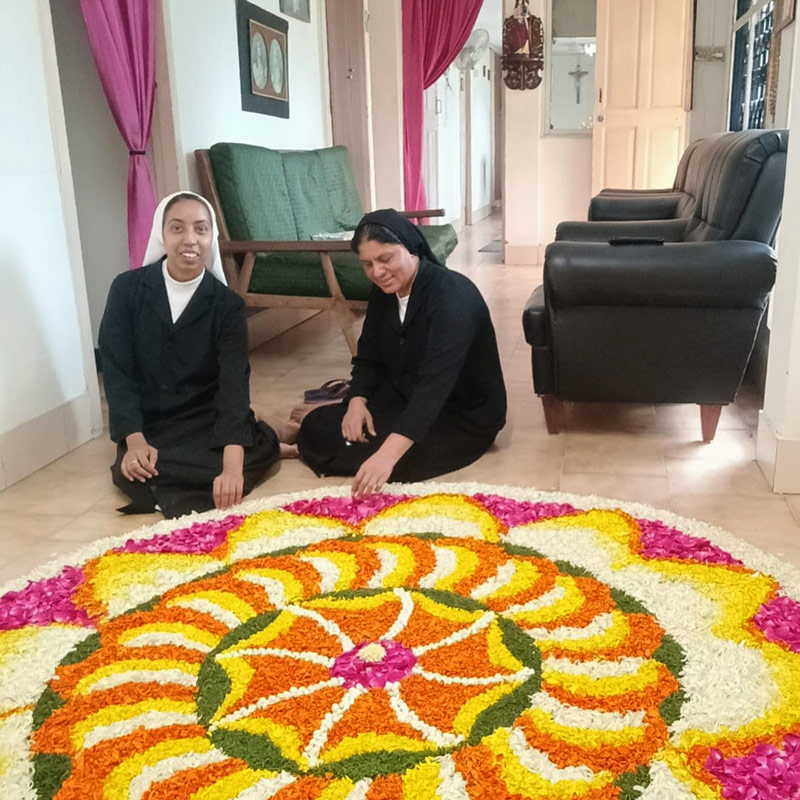 This year the Sisters at Mithra, who are originally from Kerala, helped those at Mithra to celebrate Onam with beautiful floral displays and typical Keralan food. The carers at Mithra were also presented with new clothes as part of these celebrations.
It was truly a bright interlude for everyone as they continue the journey of Covid restrictions and lockdowns.