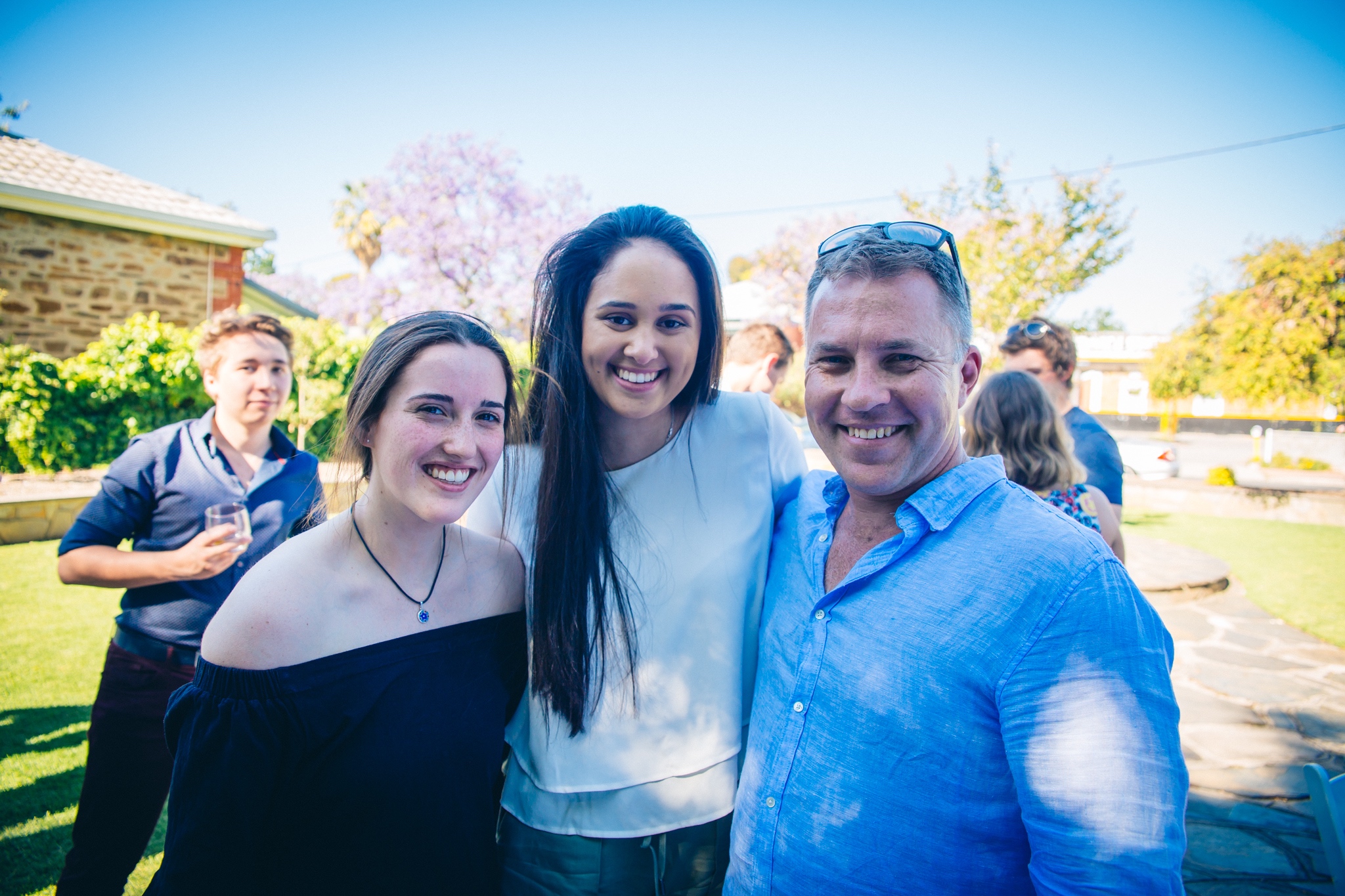 Sunday the 11th of December was the first real opportunity for the friends of MITHRA in Adelaide to get together and hear about the vision of Friends of Mithra. Around thirty people, who had all had a connection to MITHRA over the years, came together for a delightful afternoon in the gardens of the Kensington Road wine bar, Hula Hoop. Among those in attendance were past students who embarked on the Indian Pilgrimage during their time at either Saint Ignatius' College or Rostrevor College, ranging from those who visited MITHRA in 2001 to a current Saint Ignatius' College student set to embark on an Indian Pilgrimage in 2017. Parents, siblings and friends also came along to share their excitement and eagerness to help out with Friends of Mithra. It was a great opportunity for a mismatch of people to come together over a common interest – making life better for the children of MITHRA.
Shane O'Brien and Patrick Bollen spoke about how Friends of Mithra was formed and how it set out to follow Sister Mary Theodore's vision and make life better for the mentally and physically disabled children at MITHRA.
"Friends of Mithra has developed a masterplan to re-build MITHRA after the devastating floods in Chennai last year. The buildings are not just buildings for the children to eat and sleep in. The current project, the Sister Mary Theodore Health Centre will provide facilities for physiotherapy, speech therapy, general practitioners and other allied health, allowing MITHRA to increase its capacity to help the most disadvantaged children of Chennai."
Shane O'Brien and Patrick Bollen called upon those present to consider how they could contribute to MITHRA in 2017 by fundraising in their own unique way.
We encourage all past pilgrims from Saint Ignatius College and Rostrevor to reflect upon their time at MITHRA, and consider how they can support Friends of Mithra. We sincerely thank Steph and Jonathan Hamra for hosting us at Hula Hoop.
Please keep an eye out on our Facebook page and newsletters for Friends of Mithra events and upcoming fundraising initiatives.
If you would like to support Friends of Mithra, visit our Donate page.