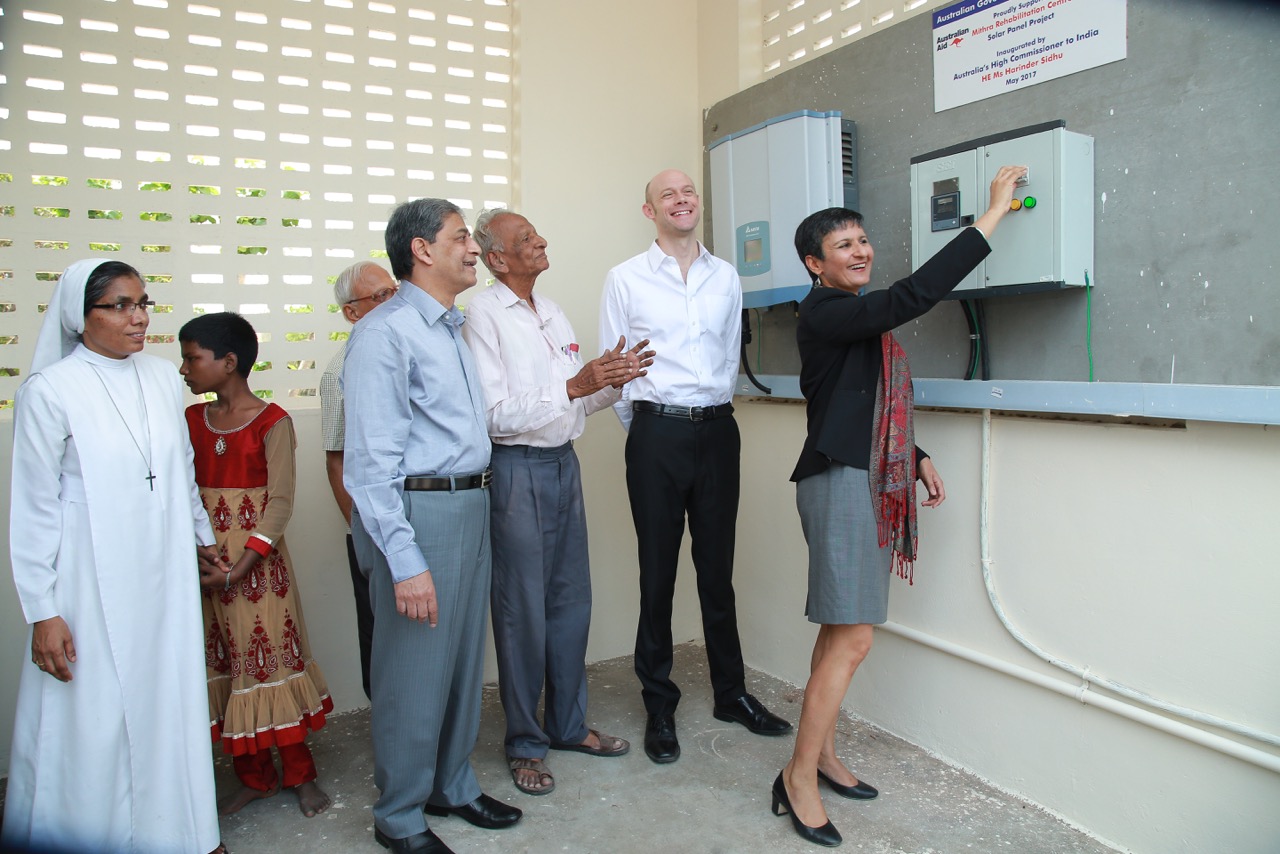 On Friday 19th May, Mithra was pleased to welcome Ms Harinder Sidhu, Australian High Commissioner to India.  Ms Sidhu's visit to Mithra was to inaugurate the new Solar Energy project which was generously made possible by the Australian Government, through the Australian Consulate in Chennai and the DAP (Direct Aid Program).
In the years to come the cost of electricity for those at Mithra should decrease considerably and their ability to maintain electricity during power cuts will also be an advantage.
We would like to thank Mr Sean Kelly, Australian Consul-General and Mr Jon Bonnar, Deputy Consul-General in Chennai, and to all those at the Consulate that helped bring this wonderful addition at Mithra to fruition.
The Australian High Commission in Delhi and the Australian Consulate in Chennai have been wonderful supporters of Mithra in years past, and we hope to continue this strong relationship into the future.
– Mrs Helen Mahoney OAM