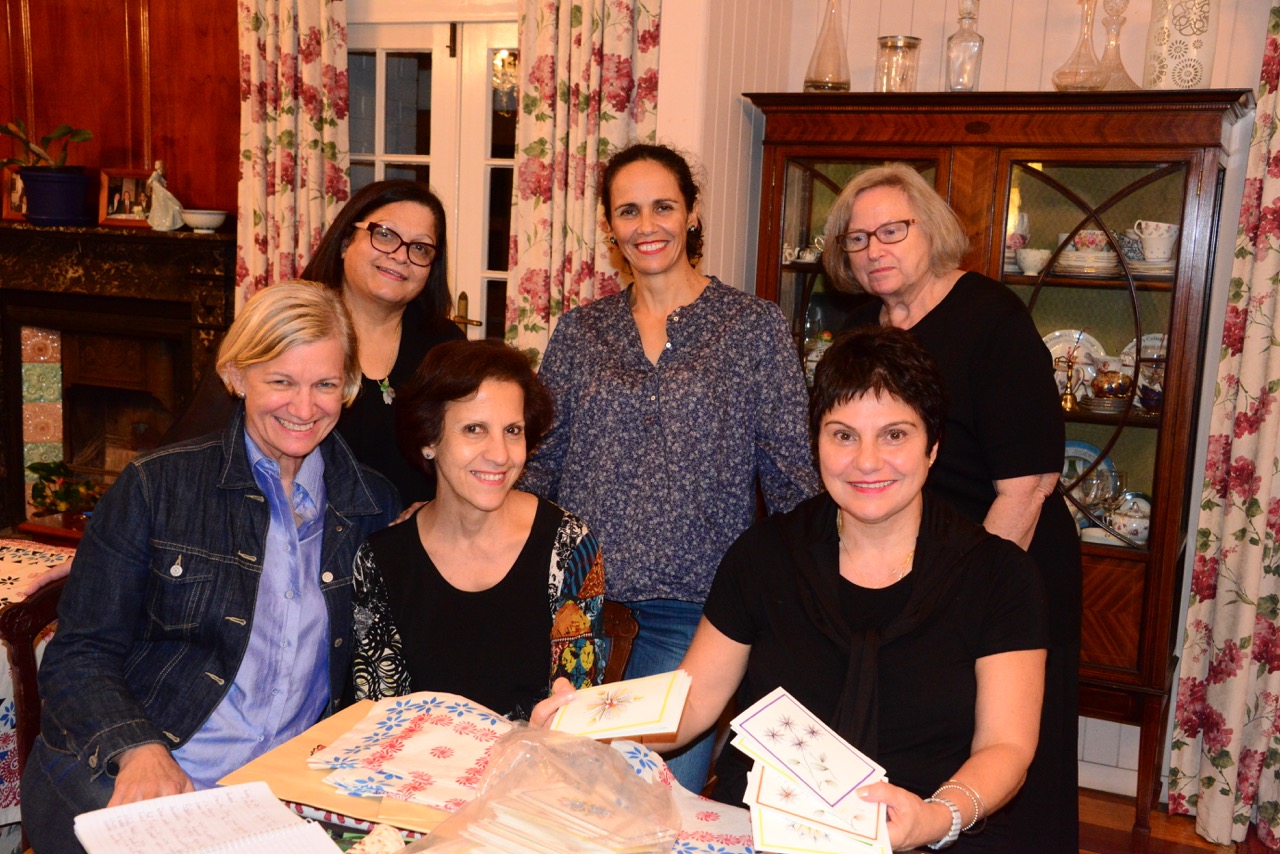 The plotting and planning rolls on. Sr Mary Theodore was constantly thinking of new and better ways to sustain Mithra. And in her style, the Brisbane Friends of Mithra planning committee continues to plan fundraising events for Mithra.
At last night's planning committee meeting, three of the participants were Sr Mary Theodore's nieces: Helen Barge, Helen Mahoney and Maree Joseph. (Other family members offered their apologies last night. But Sr Mary Theodore would be so proud of her family's commitment to her special work at Mithra.) At last night's meeting the family were joined by Heidi Batson, Kris Stacey, Edith Hampson and Br Rob Callen.
Helen Mahoney has recently returned from a trip to Mithra and she displayed beautiful handiwork from the vocational section of Mithra including block painted tablecloths and napkins, shopping bags and greeting cards. The committee believes there would be a market for these items here in Australia.
Time was spent planning the upcoming Trivia Night to be held at St Joseph's College, Gregory Terrace on 10th June. Helen reported that ticket sales were a little slow at present but hopes more people will commit soon. [Tickets are available HERE ] Come along and enjoy the fun.
The committee also made some long-term plans for the wonderful afternoon tea to be hosted by Edith Hampson at The Moreton Club on 15th October. More details coming soon.
And the highlight of the evening was a wonderful Indian Dinner prepared by Dr Peter Mahoney. Everyone on the committee wanted to know his culinary secrets!
UPCOMING EVENTS