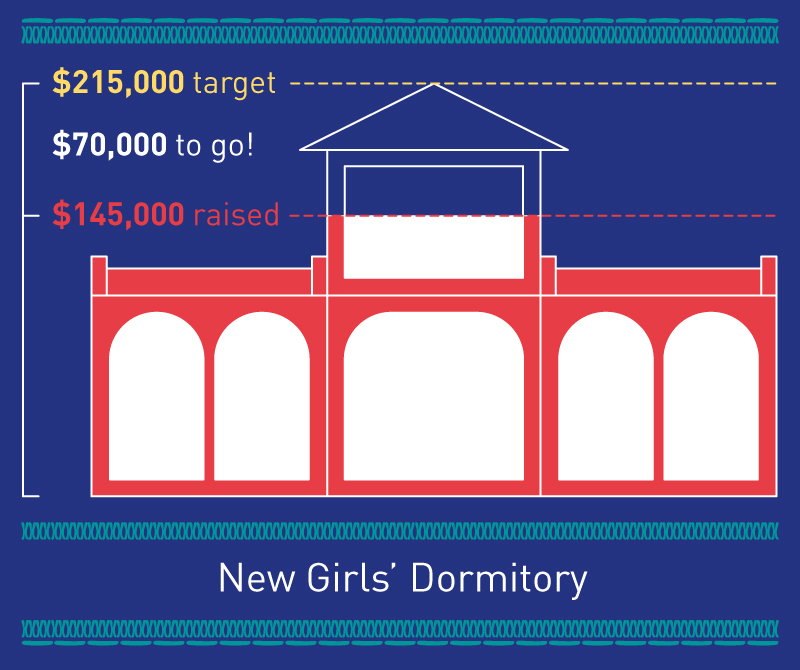 Today a Newsletter was sent to all Friends of Mithra supporters announcing that AUD$145,000 had been raised and sent to Mithra to contribute to the construction of the new Girls' Dormitory.
The Newsletter stated: "In June this year we were able to send AUD$45,000 to Mithra for the construction of the new Girls' Dormitory. Today we have sent another AUD$100,000 so the construction can continue. This leaves just AUD$70,000 to complete the project. The opening and occupancy is expected in March 2018."
The Friends of Mithra Committee paid a special tribute to each and every supporter who has contributed to the fundraising.   They went on to say: "It's because of you…. This is an extraordinary achievement. In little over 12 months since launching Friends of Mithra you have raised 67% of the funds needed to build this new and safe dormitory for the girls at Mithra.
 We could not have done this without you!
 Our committee is very conscious of how often we call on you to support our various fundraising efforts. You never let us down. There is so much competition out there asking for the charity dollar – all very worthy causes, but you never fail to remember the children of Mithra.
 We wish to thank you for every single gift you make. Mithra depends on you. Be sure to share this good news story with family and friends."
 Further donations can be made here.