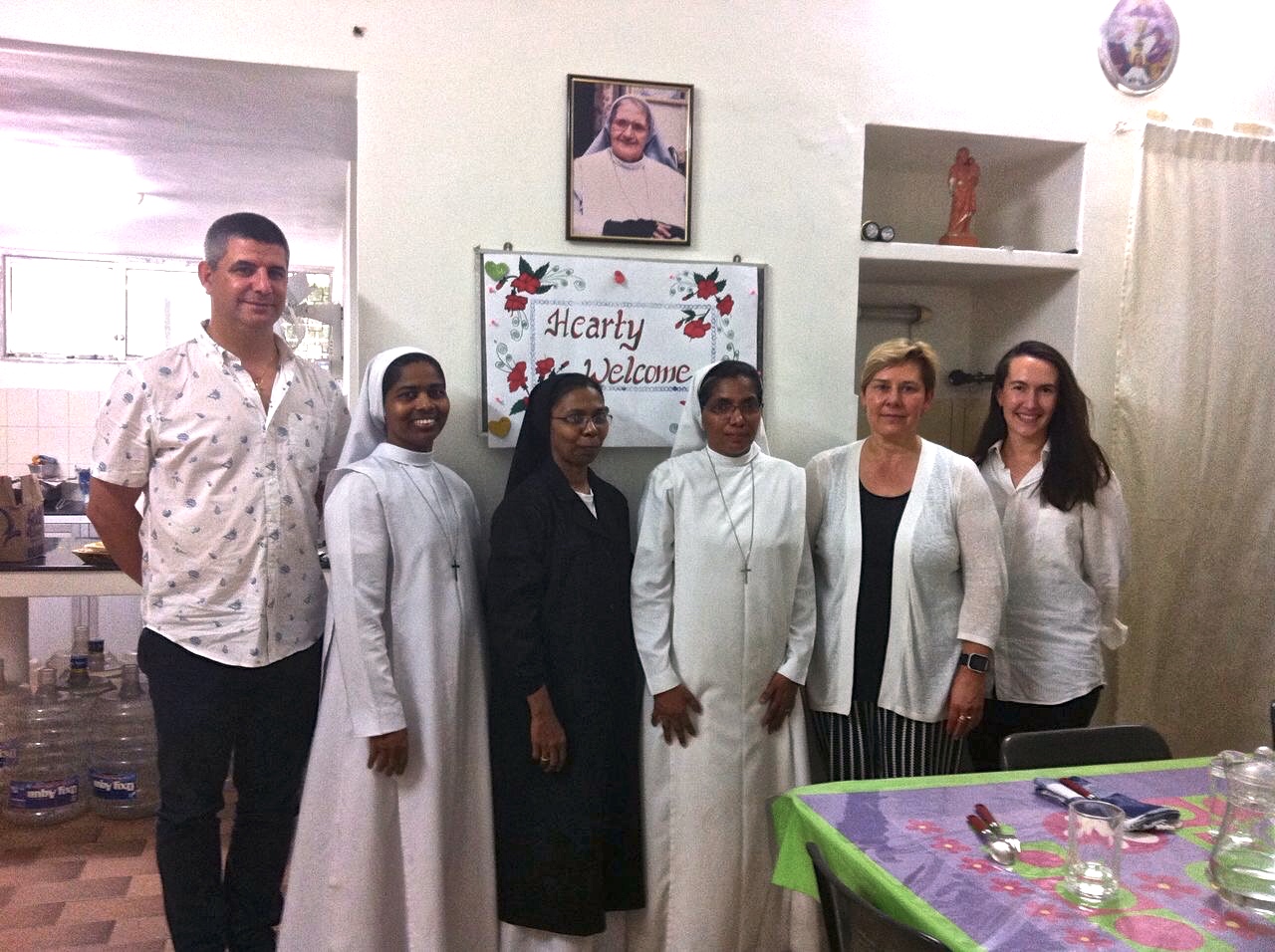 During the first week of the October holidays I led an immersion trip to Chennai, India where we had the privilege to engage with and be part of the Mithra Rehabilitation Centre, a Special Day and Boarding School for students with disabilities. It was a powerfully 'perspective shifting' experience in many ways. The extremes of wealth and abject poverty, a deep and diverse culture, and brimming with life and a profound sense of the spiritual, India defies simple definition. However, returning after this relatively short experience there, has served to reframe my perspective on Australian life and culture as it became apparently clear that we take too much for granted.
Where there is great poverty and tragic social injustice – so also is there quietly heroic and selfless dedication by many in response to the needs of those trapped in desperate poverty. Mithra is a great example of this with the Servite Sisters, supported by many dedicated staff, provide love, care and quality education to the young people they serve. This work is not mere charity; and is often undertaken by people who have dedicated their lives to it – 20, 30 and more years by individuals, including sisters and lay people. It is a lesson in the importance of compassion in action, the sacredness of human life, and a wake-up to individuals such as me in relation to the limited world view we unknowingly slip into and the smallness of our concerns. It is also a lesson in how materially blessed we are at St Gabriel's – but how much room we still have to grow in generosity, spirit and compassion.
The opportunity to work alongside dedicated teaching staff and support them with their work was a great honor and privilege. Although the purpose of the visit was to support the school with their Independent Living Skills program much was learnt from this experience and it is hoped that we can continue to foster this relationship into the future. I thank Mrs. Dianne Hooke – Head of Campus at St Gabriel's, Castle Hill and Ms. Claire Formby for their contribution and dedicated support of the staff and students of Mithra Rehabilitation Centre. Finally, I thank the staff and students of Mithra for their openness and warm welcome we received throughout our time at the centre. They are truly a remarkable school community.
Jon Franzin
PRINCIPAL  
Edmund Rice Special Education Services