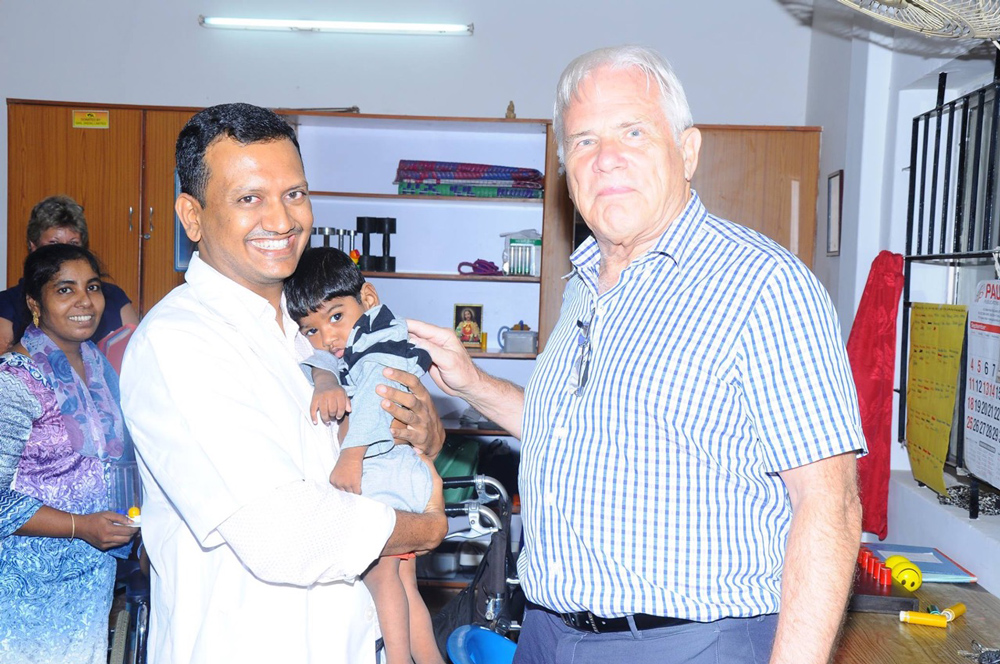 In December 2006, Mithra's new school building, named after St Rose, was blessed by the Auxiliary Bishop and opened by the Australian High Commissioner to India, Mr John McCarthy. Mr McCarthy was a good friend to Sr Mary Theodore and great supporter of Mithra.
During September 2016, Mr McCarthy paid another visit to Mithra. He was keen to meet the Sisters, staff and students and to see the school, physio & occupational therapy centres and the vocational training centres in operation. On his way to lunch in the convent, he stopped to visit Sr Mary Theodore's tomb. During this visit to Chennai, a dinner was hosted by the Australian Consul, Mr Sean Kelly, in honour of Mr McCarthy. During the dinner, Mr McCarthy spoke to the guests about the work and the needs of Mithra. Everyone is very grateful to Mr McCarthy for his continuing interest in Mithra and for helping to keep the Australian/India connection alive.
If you would like to support Friends of Mithra, visit our Donate page.