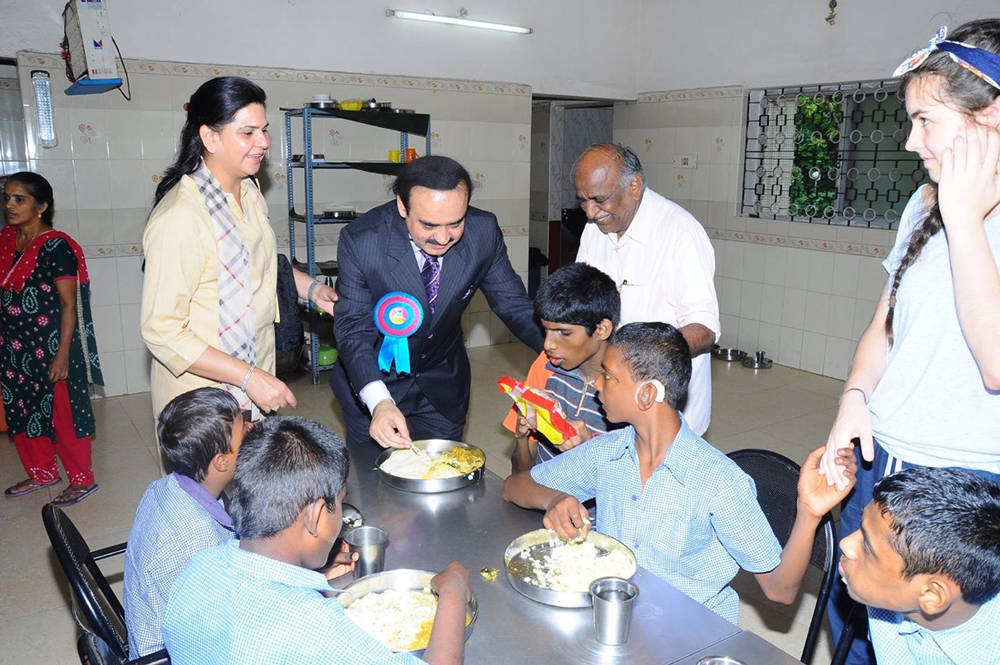 For more than 20 years the Bajaj family from Delhi – beginning with the beloved Badri, then his son Raj and most recently his grandson Aditya – through their companies Perfect Travels and Adventure World, have been providing faultless travel services to all the school groups from Australia visiting Mithra. They have always taken a keen interest in Mithra and have been generous benefactors.
In September whilst at a Indian Association of Tour Operators conference in Chennai, Mr Raj Bajaj and his wife Rani, made a special visit to Mithra to see for themselves all that the Sisters and Staff are doing with and for the children. Raj and Rani were very taken with the rehabilitation of every single child and young adult. Both of them promised to help find ways to seek out further potential donors. Everyone at Mithra was delighted to have the Bajajs as their honoured guests.
If you would like to support Friends of Mithra, visit our Donate page.