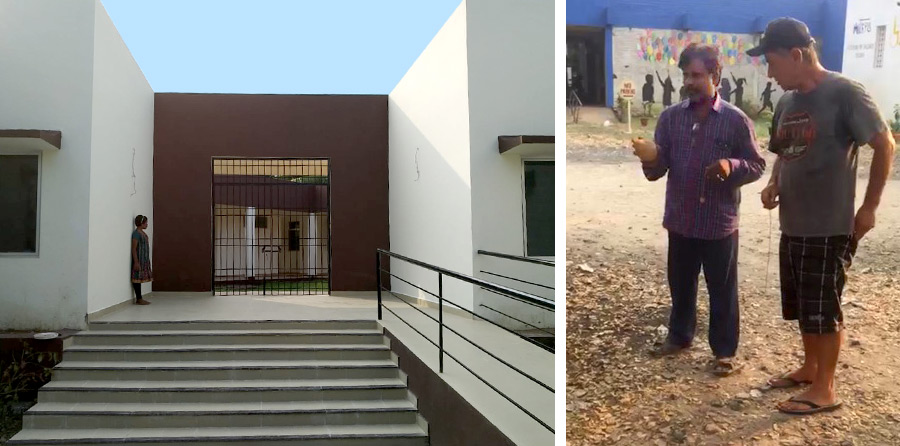 An annual visitor and tremendous helper to Mithra, Mr Mark Kranstein from Western Australia, has been instrumental in keeping up the maintenance and much-needed necessities around the grounds of Mithra. Mark begins by coordinating the workers and staff from his home in WA and on his visits to Mithra.
Friends of Mithra has contributed to the good work done by Mark by making funds available to do a number of pressing maintenance and security undertakings. He has developed a Bougainvillea enclosure to form a natural and attractive fence to support our aging brick and iron walls and to act as a deterrent to intruders.
Mark has also organised the drilling of a bore so that water is always available to those at Mithra; he has developed a vegetable and fruit garden and has laid lawn around the new girls dormitory in time for the opening. These many tasks required a team of staff and workers to remove unwanted plants and trees, source equipment for the bore drilling, and prepare the ground for new plantings.
The great work that Mark does allows everyone at Mithra to be involved, even the children and young adults are involved in the care of the garden and in the harvesting to the plate. He states  "These activities were very satisfying for me and for, I believe, the benefit of Mithra. I enjoy the friendship and camaraderie provided by the Mithra personnel and the hired help required to get all the jobs done."
Follow Friends of MITHRA