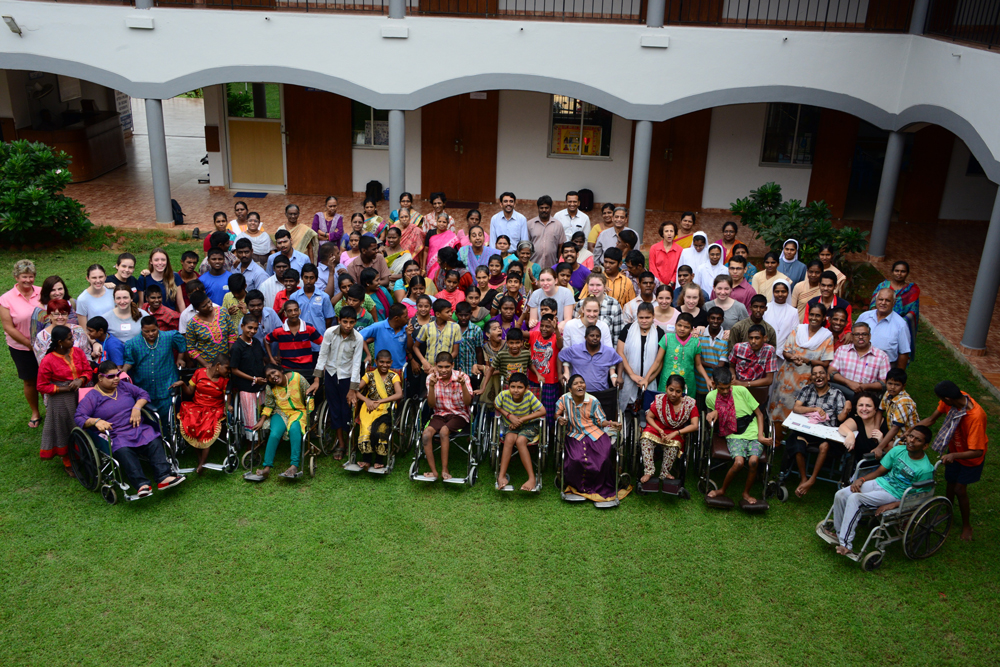 September was an extraordinarily busy month at MITHRA! School groups of volunteers from St Joseph's College, Gregory Terrace, Brisbane, and St Rita's College, Brisbane, spent a week each working with the teachers and therapists as well as entertaining the children after school and helping at meal times. Older & independent volunteers, Julia Albrecht & Lyn Dagis spent several weeks assisting in all sorts of ways.
Special visitors included Mr John McCarthy, former Australian High Commissioner to India, Mr & Mrs Raj & Rani Bajaj of Perfect Travels & the Indian Association of Tour Operators, and staff from the Australian Consulate General, Chennai.
The latest visitors to MITHRA in September was the group of seven Principals from Edmund Rice Schools from Australia and PNG. As part of their pre-congress Immersion, they spent time at Mithra learning from the Sisters and staff about the special work begun by Sr Mary Theodore in 1977. Special thanks to Sr Manju for her generous hospitality to all.
If you would like to support Friends of Mithra, visit our Donate page.