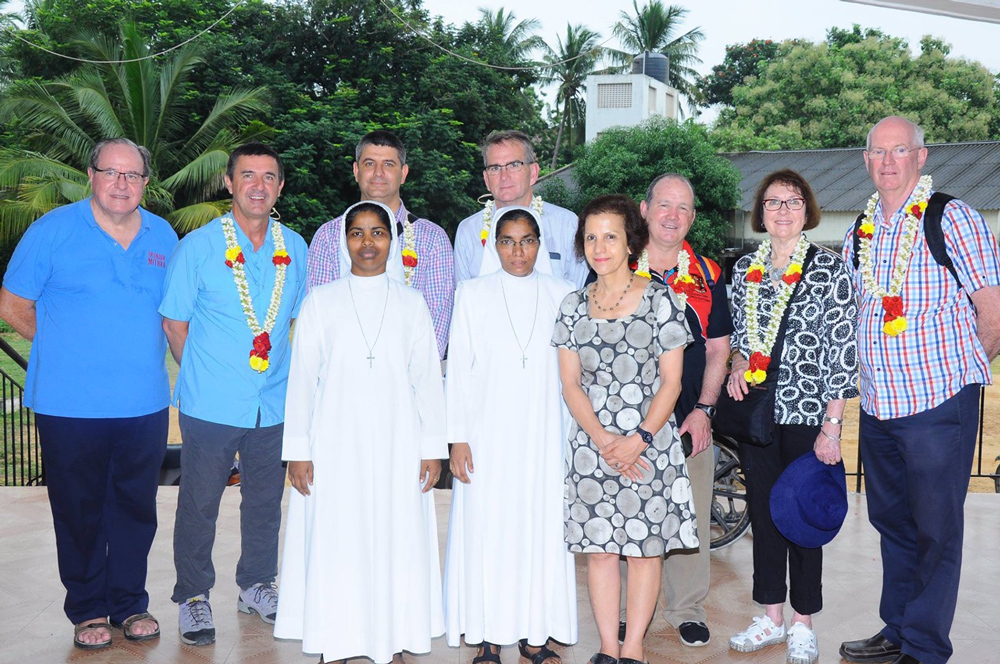 Seven special guests from Australia and PNG visited Mithra at the end of September. These guests: Carmel Ellis, Ivan Banks, Jon Franzin, Peter Sindu, Peter Chapman, Michael Carroll and Damian Messer, – Principals of Edmund Rice Schools – spent three days in Chennai before heading to Kolkata to join the Edmund Rice Education Beyond Borders congress and 250 fellow principals from Christian Brothers schools worldwide.
Spending time at Mithra and engaging with the Sisters, staff and children, gave them a greater understanding of the efforts being made to rehabilitate these children through education, therapy and vocational skills training. It was a very good opportunity for the Principals to see for themselves how they might share some of their resources with those in real need. Mr Ivan Banks, Principal of Trinity College, Perth, was proud to say that Trinity has been supporting Mithra for the past 25 years. Carmel Ellis, from Montessori House, Indooroopilly, was pleased to see the special work that her school community generously supports in the physiotherapy centre. And the Principal from St Joseph's College, Gregory Terrace, Brisbane, Mr Michael Carroll, was very pleased to hear the good reports of his students and staff who had served at Mithra just three weeks previously.
If you would like to support Friends of Mithra, visit our Donate page.