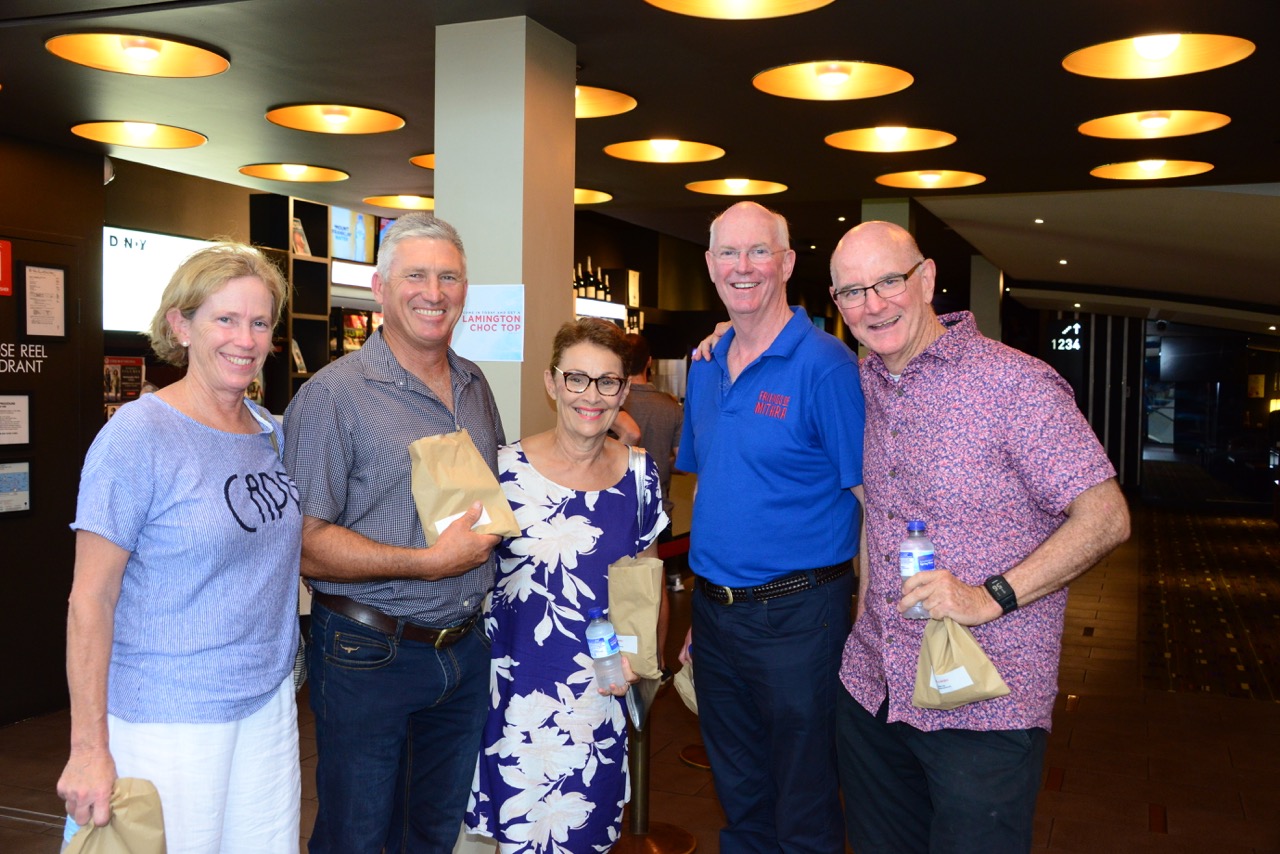 Friends of Mithra in Brisbane gathered on Sunday for their February Fundraiser: a Movie afternoon at the Portside Dendy Cinema to watch the Australian/India film "Lion", starring Dev Patel, Nicole Kidman and David Wenham. The response from friends and well-wishers was amazing. In the week leading up to the movie, Helen Mahoney had to twice ask the cinema for a larger theatre.
The story is based on the non-fiction book "A Long Way Home" by Saroo Brierley. It follows a five-year-old-Indian boy who gets lost on the streets of Calcutta, thousands of kilometres from home. He survives many challenges before being adopted by a couple in Australia; 25 years later, he sets out to find his lost family. The young Indian actor, Sunny Pawar plays the part of Saroo as a child, and he won the hearts of everyone in the audience. Without spoiling the story, it is recommended that audiences bring a supply of tissues.
On their arrival, Helen & Peter Mahoney with the band of helpers greeted supporters with refreshments, and Helen made a short speech of welcome before the movie began. With the help of a brief video clip, Helen explained the work of Mithra for the past 40 years, and how dependent the children are on the generosity of Australian benefactors. Helen encouraged everyone to think about the possibility of holding their own Fundraising event – large or small – to support Friends of Mithra with their goal of rebuilding the Sr Mary Theodore Health Centre. This will enable Mithra to enrol many more children in need.
Anyone with Fundraising ideas or practical offers of support is encouraged to contact Friends of Mithra at: hello@friendsofmithra.org And anyone who would like to support Friends of Mithra with a direct tax deductible donation can do so by clicking on the blue DONATE NOW button on the website.
Everyone is eligible to be a Friend of Mithra. Just click here and Sign Up to our Newsletter. You are very welcome.