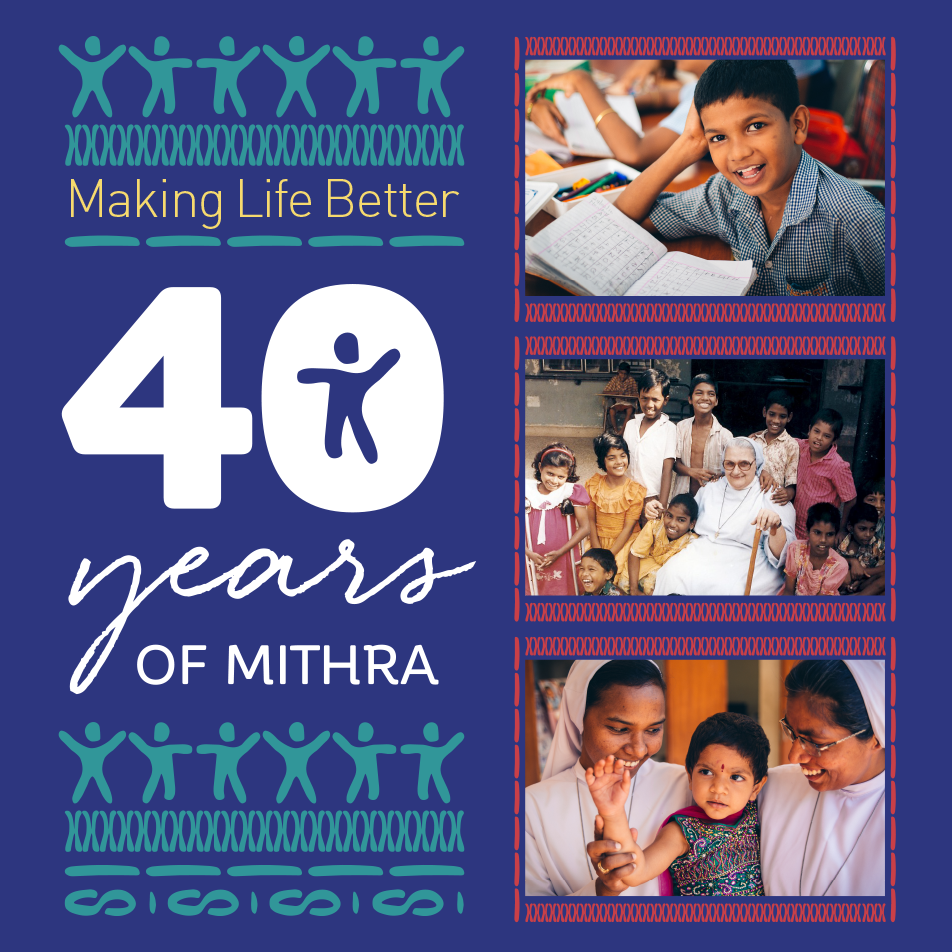 2017 is the 40th anniversary of the establishment of Mithra, and we are marking the occasion with the completion of a new dormitory for the girls, and by replacing the flood damaged and derelict original administration building with a health centre named in Sister Mary Theodore's honour.
The Sr Mary Theodore Health Centre will house all of Mithra's allied health services – physiotherapy, occupational and speech therapy, social worker, dental care, surgery and dispensary. These are currently squeezed into the school. A new Centre will free up valuable space in the school, creating capacity for new enrolments and giving even more disabled children from the slums of Chennai the opportunities and care they so desperately need. We can think of no better way to honour Sr Mary Theodore's many years of tireless service to the poor of India than to ensure her legacy thrives.
This is an ambitious goal, but certainly achievable with the generosity of Australian supporters. You can help us with a donation or by helping to fundraise.
Donations of $2 and over made to Friends of Mithra are tax deductible in Australia.