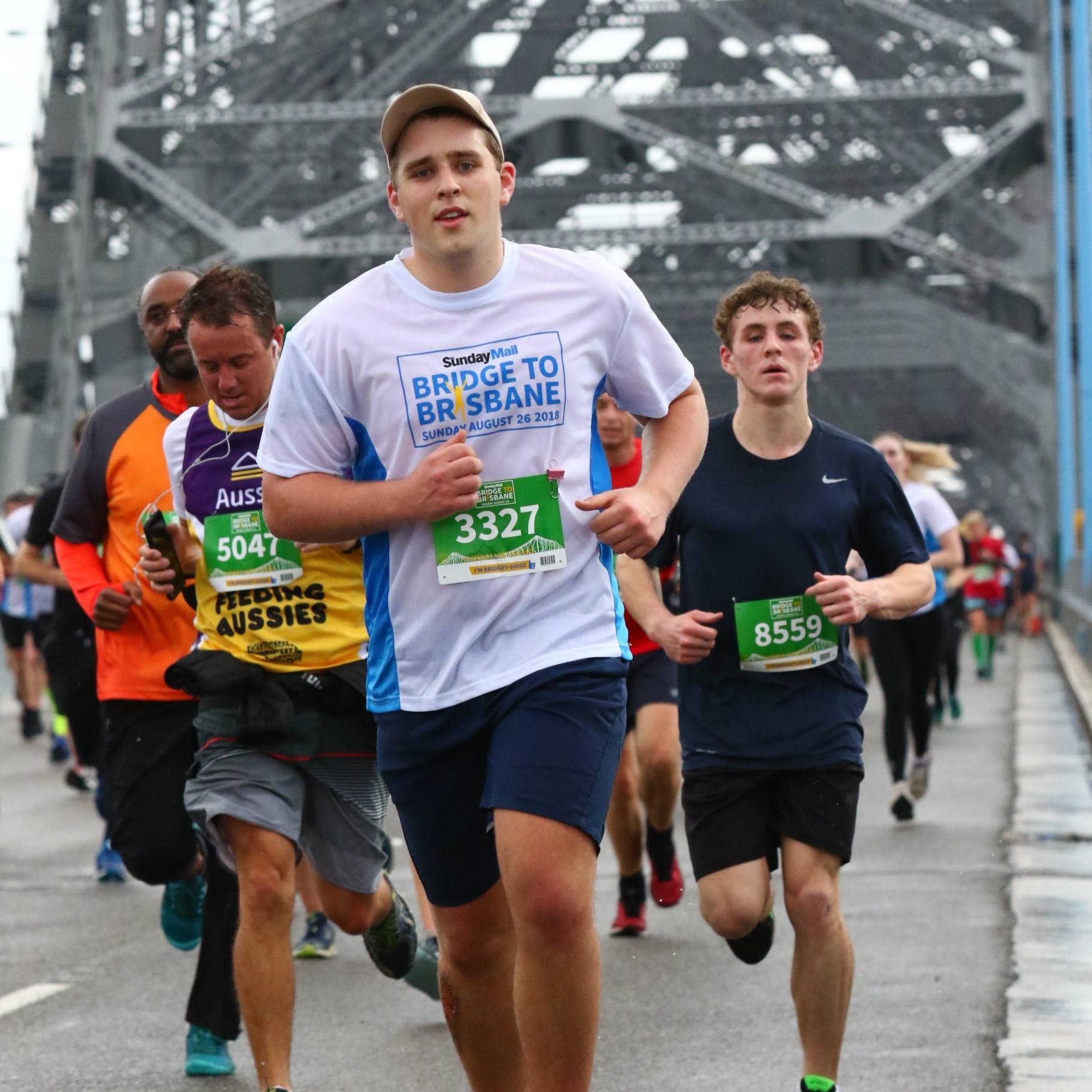 DESPITE wet conditions, thousands of runners and walkers took part in the Bridge to Brisbane last Sunday morning.
Not to be deterred, some loyal friends of MITHRA braved the cold and ran the course, while others walked the distance. We are very grateful to Millie Brand, Patrick Lynch, Riley Wagner, Helen Mahoney and Fran Millar for efforts. And we are enormously grateful to their kind supporters who sponsored them.
When Patrick was asked for his reflections on the experience, he said: "I can't think of anything newsworthy; just a little run for a cause. It's amazing seeing so many people getting out and about so early in the morning supporting so many groups."
The annual Sunday Mail Bridge to Brisbane on Sunday, 26 August 2018 is Queensland's largest fun run. Last Sunday Brisbane Fun Run celebrated the 22nd year running of this much-loved event.
It's still not too late to contribute to the B2B fundraising for the children of MITHRA. Just click here and sponsor one of the participants of your choice.