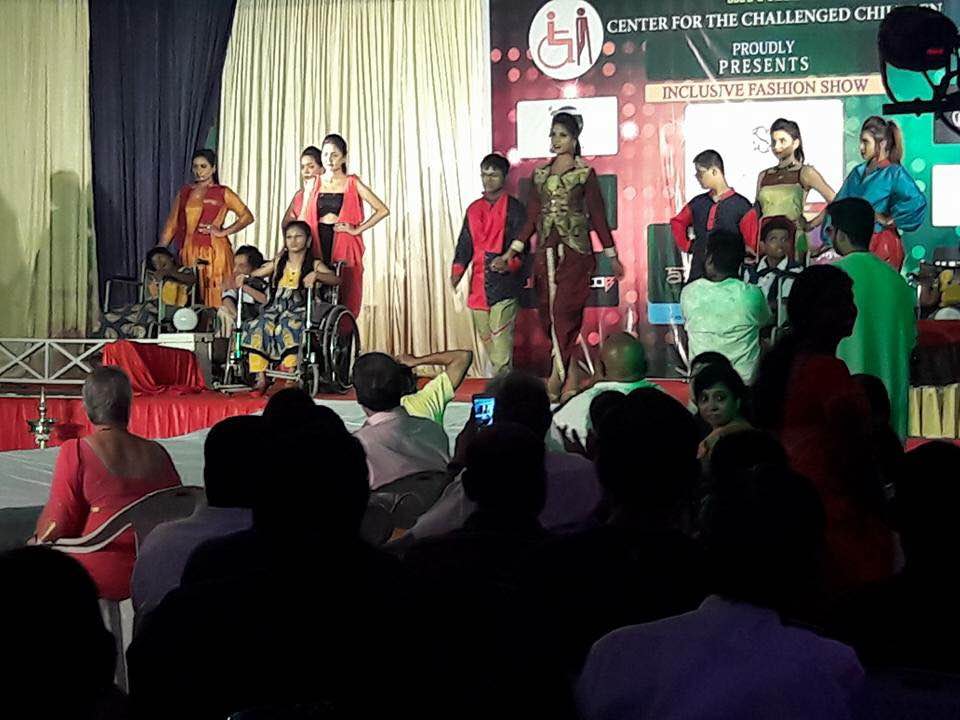 Sr Mary Theodore's motto for Mithra was "Challenge to Conquer". On Saturday, 12th August, Mithra's inaugural Fashion Show demonstrated that indeed, another challenge had been conquered. Mithra's students were transformed into fashion models.
With 16 professional models, sixteen Mithra students paraded on the catwalk, proudly displaying the most beautiful adaptive clothing available. More than five hundred tickets were sold for the event and the audience appreciated all of the time and hard work of Sr Manju and her team to produce such a professional event.
The Inclusive Fashion Show was held in the Don Alberione Centre, above the Divine Mercy Church in Anna Nagar, Chennai (Mithra). It was billed as "a swanky but sassy fashion show unveiling adaptive clothing."
The D.J. provided the music and the Mithra children provided a full program of concert items, which were thoroughly enjoyed by everyone present. From all reports it was "a wonderful day".
The money raised from the fashion show will go towards the construction of the new flood-proof dormitory for the female residents. Much more money is needed to complete this essential project. Donations can be made here.
Our much loved Sr Mary Theodore would be smiling proudly upon her young people for conquering yet another challenge!