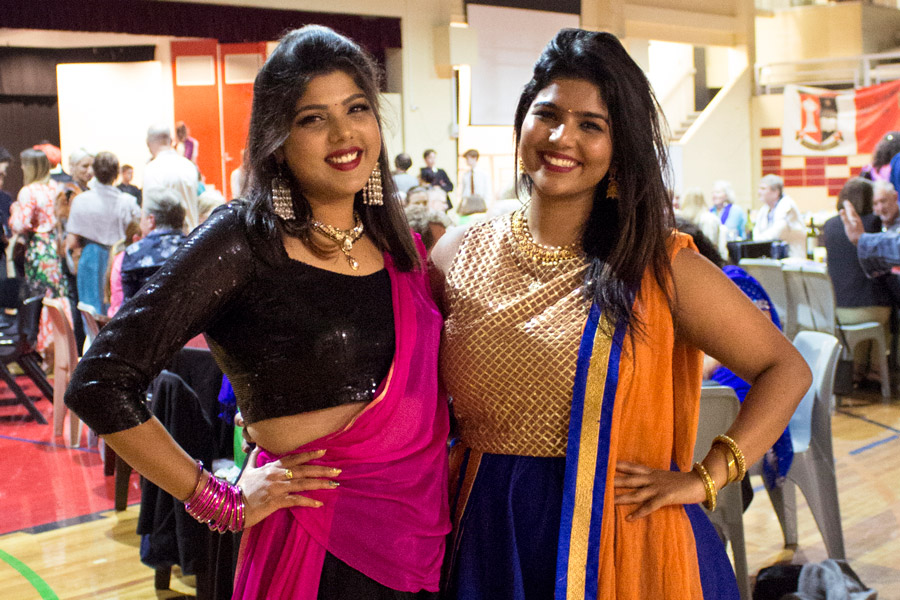 126 people were dined and entertained at the 2019 Mithra Bollywood Night, held at St Joseph's College at Gregory Terrace in Brisbane on Saturday night, 24th August.  Guests, dressed in Indian attire, enjoyed fabulous Indian cuisine from Dum n Rum, in Fortitude Valley.  They were enthralled by a series of dances from the GAQ School of Dancing.  There was something for everyone – from raffle prizes to best dressed male and female.  This year, we also had a photo booth from "Get a Photo Booth" which provided guest with a takeaway souvenir of photos of themselves with various props.  The highlight of the night was when all the guests stood and participated in an interactive dance.  There was much laughter and smiles shown.
Students from the Edmund Rice Education Australia Flexible Learning Centre and from St Joseph's College in Brisbane were guests of Friends of Mithra.  These young people will be visiting Mithra in the coming weeks to spend time with the staff and children.
Friends of Mithra are indebted to all our sponsors and donors for this event and to the wonderful guests who attended in fabulous Indian outfits.
We look forward to planning next year's event.
Have a look at our gallery of photos from the night below!