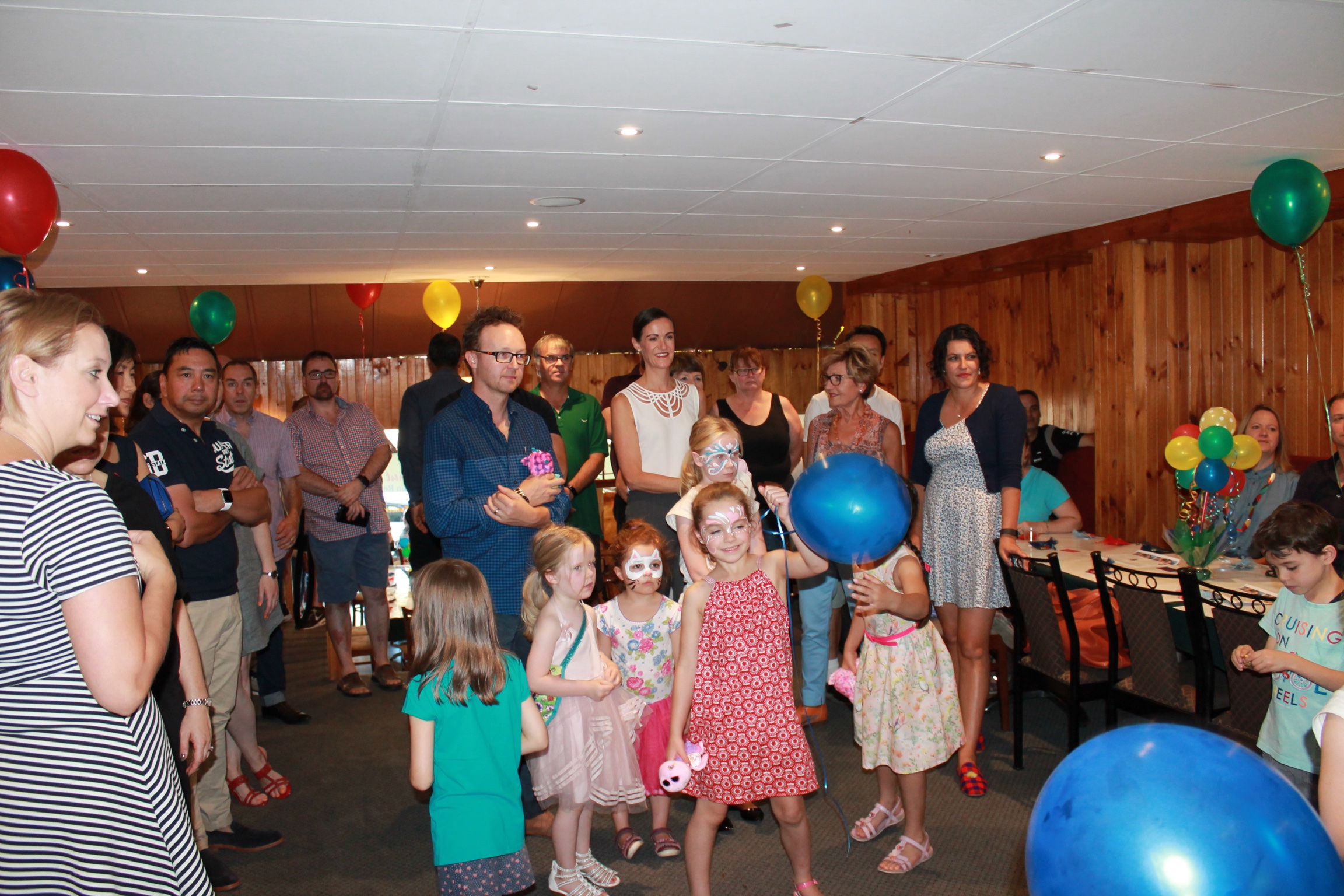 Last Sunday, 19th March, on a balmy Melbourne autumnal day, Nick Lux, Dan Sellick and Ben McDonald, hosted a Friends of Mithra Fundraiser Lunch at the Coconut Lagoon Indian Restaurant in Heidelberg.
The whole tastefully decorated restaurant was given over to the Friends of Mithra family function, with a children's area and face painter to keep the children occupied and the parents relaxed. The children played a major part in the festivities, "They really had a ball as we had the run of the restaurant."
85 people attended, mostly family and friends, and Nick gave a short presentation on Mithra and how Friends of Mithra are trying to mark the 40th Anniversary with a campaign to raise funds to restore the damaged buildings.
Apart from the delightful Keralan food, there were plenty of activities and mini fundraisers throughout the afternoon. These activities included a silent auction with 20 items which raised $1500, and which were hotly contested, particularly the Pokemon and Star Wars items, and a raffle, (won by Ben's dad) which raised $500. Overall, the whole day raised $4,000 including a generous donation from Manoj, the very supportive owner of the restaurant. This total is an extraordinary outcome, and our sincere thanks go to Dan, Nick and Ben for their commitment and hard work. They are true Mithra Champions.
If you have any ideas about Fundraisers for this worthy cause, and you would like to get involved by creating your own Fundraiser, then please go to our FUNDRAISER page on the website or contact us at: hello@friendsofmithra.org or Tel: 0428 937 996.