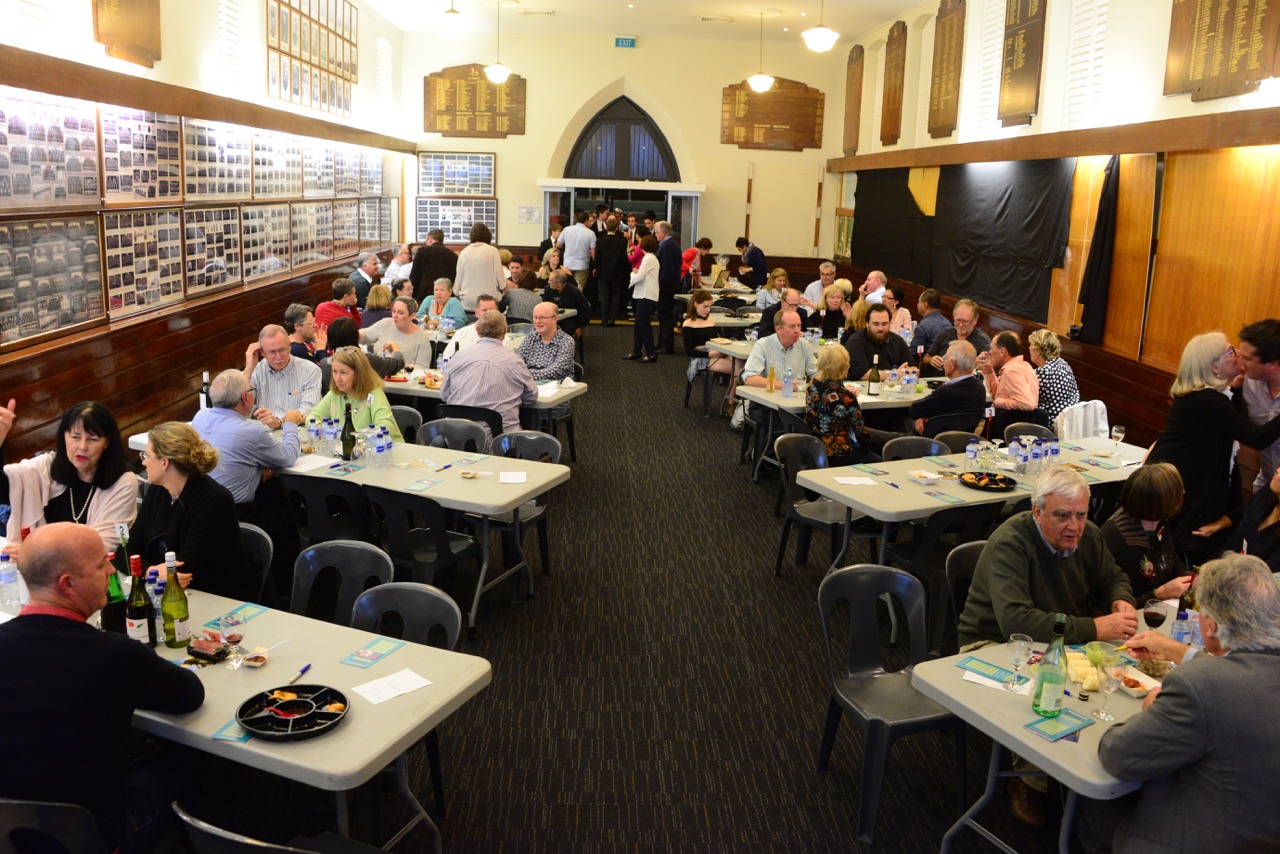 And the winners are!!!  Yes, last Saturday evening, a gathering of ninety-seven loyal supporters of Mithra, braved the inclement weather to enjoy the Terrace – Friends of Mithra Trivia Night. The function was held at St Joseph's College, Gregory Terrace.
The very professional and business-like Quiz was conducted by Dr Peter Davies, his wife Nicky, Dr Rebecca Hill and her husband Gerard.
During the Quiz, delicious Indian cuisine was served by Year 10 Terrace students. The food started with a platter of mixed vegetable pakoras followed by goat & vegetable curry with dahl, rice and roti. The food was prepared by Peter Mahoney & Heidi Batson, assisted by Don Batson & Kris Stacey.
During the intermission, a short slide show was presented of the inaugural Terrace Indian Pilgrimage group during their week at Mithra last September. Two of these Year 11 lads, Harry Rackemann & Charlie Parer spoke eloquently of the impact the experience made on their lives. They passed on heartfelt advice to the next group of prospective pilgrims who will visit Mithra in September 2017.
At the end of the evening, each member of winning table won movie passes to Maroochydore Birch Carroll and Coyle Theatre, kindly donated by Catherine Joseph, General Manager at Maroochydore BCC. The members of the losing table received wooden spoons!
The Lucky Door Prize was $100 worth of "Pastured" (beyond organic) farm produce kindly donated by Rod and Kathy O'Connell of Ayton Farm near Rathdowney – www.aytonfarm.com.au
The raffle prize of a $2,000 discount on Kleenmaid goods, was won by a Terrace parent, Mr Chris White.
Overall, we raised $1600 for Friends of Mithra. Helen Mahoney thanked everyone for their support and spoke of the need to raise funds to continue the construction of the new dormitory for the girls at Mithra. We are so appreciative of every dollar raised by our wonderful supporters here in Australia – especially Brisbane, Sr Mary Theodore's hometown!
Thanks must go also to Helen Mahoney, Angela Vilkins, Maree Joseph, Helen Barge, Debra Barakat and all the "cousins" for the tireless work they do behind the scenes.
As it is now close to the End of Financial Year, and all donations to Friends of Mithra are fully Tax Deductible, further DONATIONS can be made here: DONATE NOW.