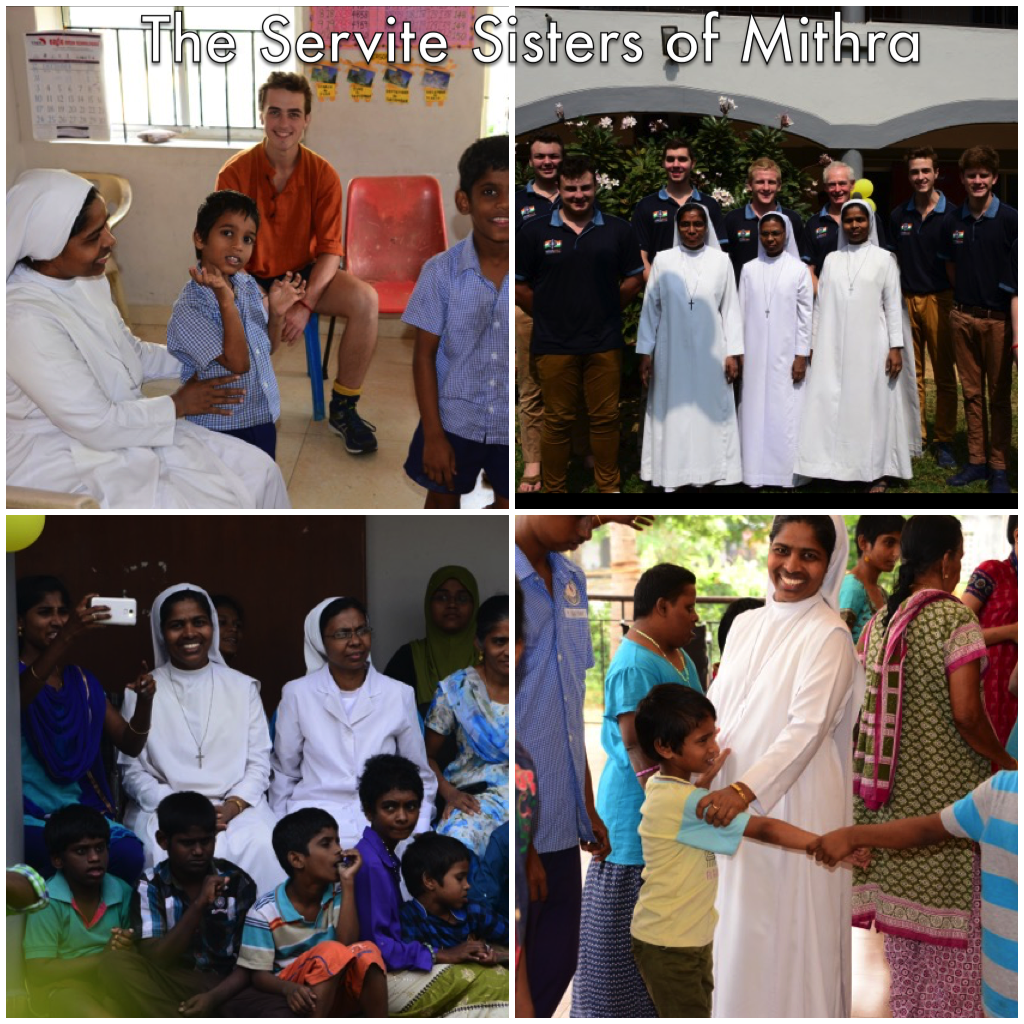 In the closing years of her life, Sr Mary Theodore's deepest prayers were answered – three religious Sisters from Kochi came to Mithra to carry on her work with the most marginalized children of Chennai.
During their recent time at Mithra, one of the St Leo's College students made an observation about the Sisters, which was an insight and moment of grace for the group.
Each evening before they retire, the students have a shared prayer time – a reflections on the day.  It follows the Ignatian Examen.  Each member shares his experiences of the day, from dawn to dusk. Each member talks about his day: the people he encountered and the things he did; he speaks of what has been "life-giving" and what has been difficult – the "consolation" and the "desolation" as St Ignatius calls it. No one may interrupt or pass judgment.
On this particular evening one 20 year old lad – a country lad with minimal association with catholics and who had not attended a catholic school – his first association with a catholic institution commenced this year at university – made a memorable observation.
Speaking one night after a tiring day at Mithra he said: "I won't speak about my work with the children, and the burdens they carry with their disabilities, but I want to speak about the three nuns who work here.  I couldn't help thinking about them today.  We know the children are burdened by their poverty and their disabilities.  We know how fortunate we are as young, university-educated Australians; we can be anything we want to be.  But I think of these Sisters.  They are educated and energetic young women, who could do anything or be anything. They could be mothers and wives.  Yet they choose to live here and work with these children 24/7.  They take vows of poverty, chastity and obedience. And they are so happy and loving.  Their dedication has left an indelible mark on me."
It's little wonder that Sr Mary Theodore prayed for religious Sisters to carry on her work. The example of their dedicated lives is a powerful witness to all who visit Mithra. The children know they are in safe and loving hands, and the staff are inspired to persevere in their special work. It's a privilege for every volunteer at Mithra to work side by side with these dedicated women.