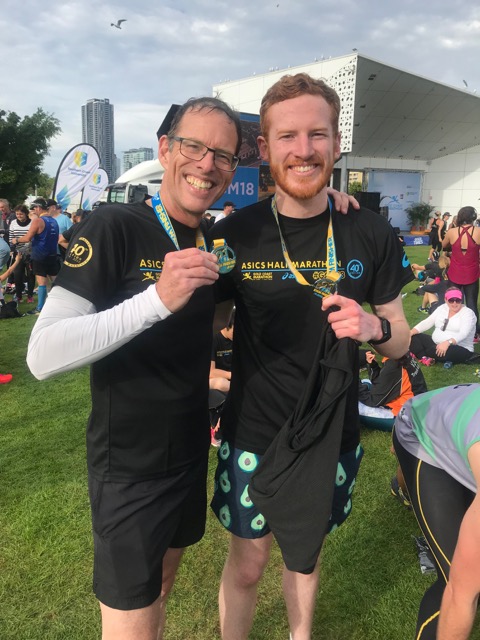 Last Sunday (July 1st) Patrick Bollen and his father Chris, went head-to-head in the Gold Coast Marathon. It was a very close challenge with Patrick completing the Half Marathon (21.1km) in 1 hour and 31 minutes, three minutes ahead of his dad.
Patrick said: "It was a great day out running alongside my dad and a few family friends. The weather was absolutely perfect – cool with a bit of sunshine."
Patrick was running on behalf of Friends of Mithra and through the generosity of his supporters he raised $704.32. It's still not to late for supporters to add to this total.
The whole Bollen family made the trip from Adelaide and Sydney to the Gold Coast to either participate or watch the race.
Reflecting on his experience further, Patrick said, "Starting early in the morning at 6am was a highlight. It was dark and crisp, and we got to see a beautiful pink sunrise over the Gold Coast.
"I was really glad that we could be part of the event this year and raise funds for Friends of Mithra. Thank you to everyone who supported me for the run. It is truly wonderful knowing there is a community that will get behind you at each event.
"I look forward to making the Gold Coast Marathon an annual event, but next time it will be the full marathon."
Upcoming challenge events are: Bridge to Brisbane, City2Surf (Sydney) and City Bay (Adelaide). Everyone is welcome. It's a great way to support Friends of Mithra.