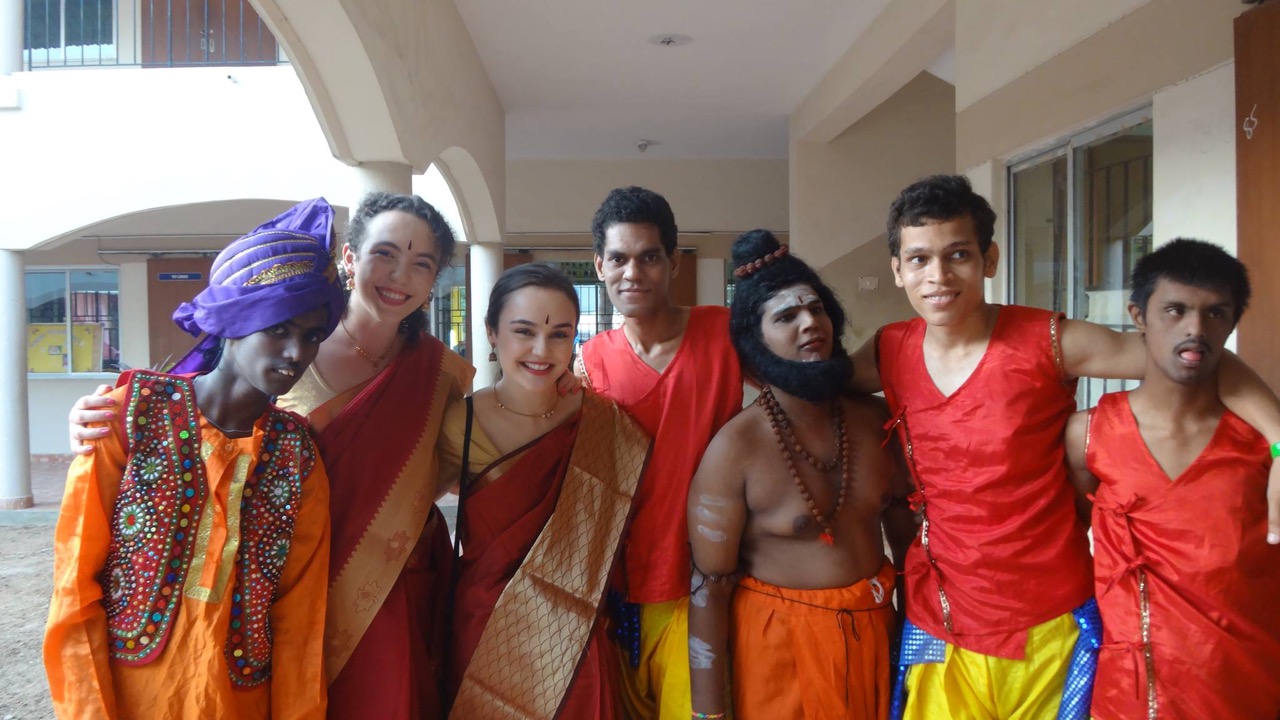 This year, in May, we have been privileged to spend almost two weeks at MITHRA, and experience the generosity and compassion of the MITHRA family. We were fortunate to arrive just before 'Annual Day', which was undoubtedly the highlight of the trip to India. For those who don't know, Annual Day is a showcase of dances, songs and skits put on by the children at MITHRA to celebrate the end of the school year, and takes months of laborious preparation. As we watched rehearsals in the lead up to the big day, we were astounded by the high standard of the repertoire. We tried (unsuccessfully) to give some of the very complex dances a go, and only got points for enthusiasm! We were in awe of the hard work and skill put in to the performances and the elaborate costumes made in the vocational unit, as well as the dedication of the Sisters, who worked tirelessly to bring it all together. It was a wonderful night, and we were so honoured to be a part of it. What struck us the most about the children at MITHRA was their happiness, and their love for one another. The time we spent at MITHRA was necessarily brief, but what we have gained from the experience has ultimately been far more than anything we could give.
Amelia McSorley and Georgia Schmidt
If you would like to support Friends of Mithra, visit our Donate page.