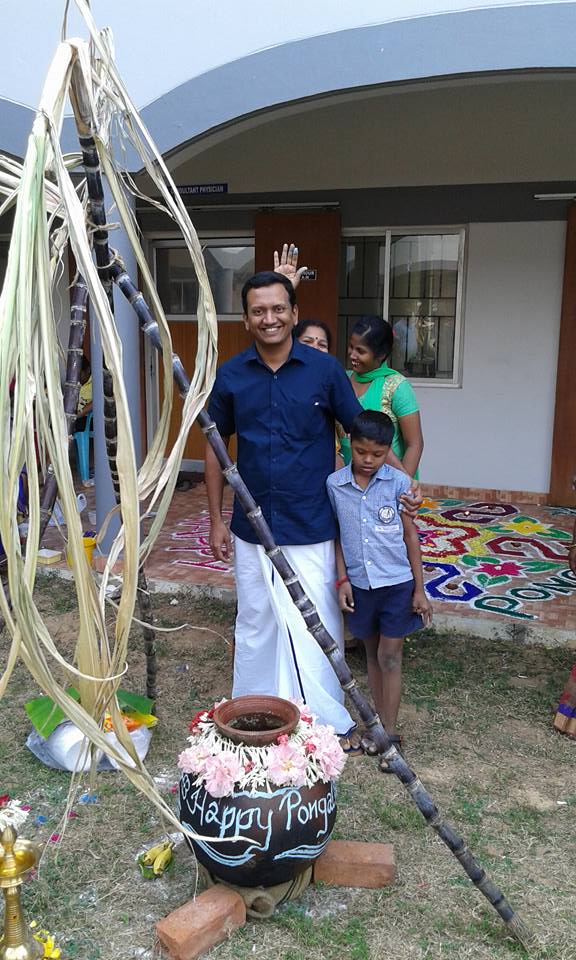 This week the staff, students and visitors at Mithra celebrated the annual harvest festival of Pongal.
The harvest festival of Pongal falls in the month of January after the winter solstice. The date of the festival is derived from Solar Calendar hence it usually remains same. For Hindus the date of Pongal is extremely auspicious and astronomically significant. Around January 14, every year sun begins its six-months-long journey northwards or in Uttarayan and moves into the zodiac Capricorn or Makaram Rashi. This celestial event is celebrated as Pongal in South India.
Pongal Festival marks the end of cold winter months and the advent of spring. From this time the length of days gradually increases in the Northern Hemisphere. Celebration of Pongal lasts for four days from the last day of the Tamil month Maargazhi (December-January) to the third day of Thai that is the month of January – February according to Western Calendar. It is the second and the main day of the festival that is celebrated as Pongal every year.
If you would like to support Friends of Mithra, visit our Donate page.