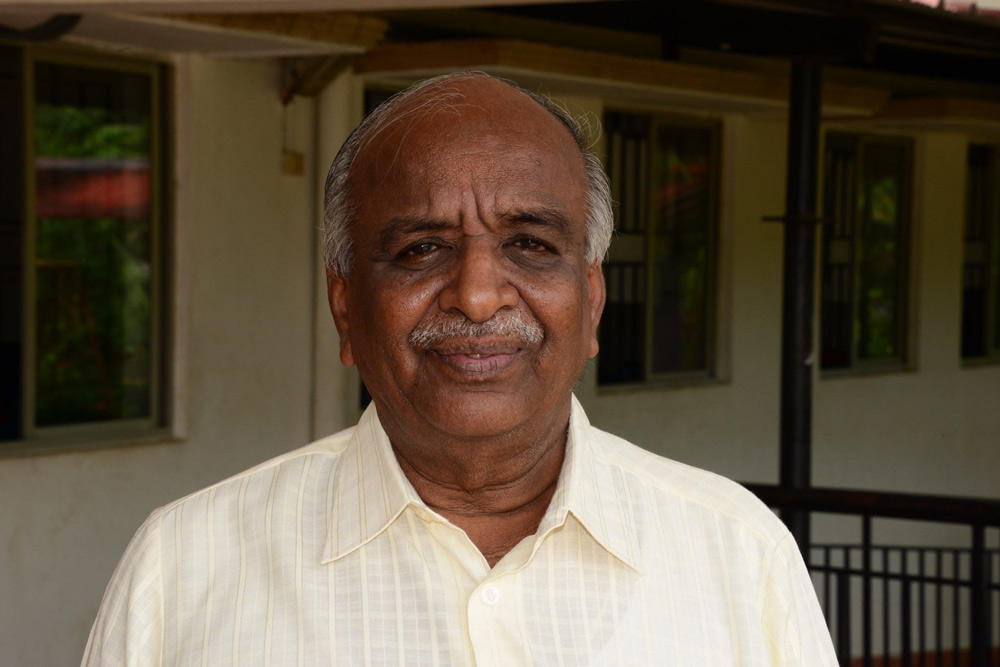 If you ever wish to see the smiling face of Mithra, then M Subramanyam is it. No one at Mithra is more gracious or welcoming than Subramanyam. He came to Mithra in 1989.
Sr Mary Theodore had taken a keen interest in developing the physical and intellectual capacity of every child in her care. With the success of her teachers and therapists, the children were discovering new abilities. Sr Mary Theodore and Sr Patricia encouraged the children to become involved in physical activities – games and sports. Sr Mary Theodore's reputation for getting things done, especially in the area of disability services, saw her elected as the first Area Director of the Special Olympics, India, for the Tamil Nadu chapter. Sr Mary Theodore soon realised she needed the help of a co-ordinator, so she employed M. Subramanyam. He helped her stage the 1989 Special Olympics with the help of the Rotary Club of Madras.
Gradually, M. Subramanyam's role evolved and he became the Public Relations Officer for Mithra. Not only did he spend much time making sure that Mithra's name and work was well known in the local community, but he was usually the first port of call for all visitors to Mithra, especially parents who were desperate for help. Much of his work is as the liaison between families and Mithra. His familiarity with each family situation enables the Sisters, carers, teachers and therapists to better understand the needs of each child.
When M. Subramanyam says he "loves to work for these children", it doesn't take a visitor very long to see that this is true. And this affection is reciprocated by the trust and love the children show to him.
If you would like to support Friends of Mithra, visit our Donate page.