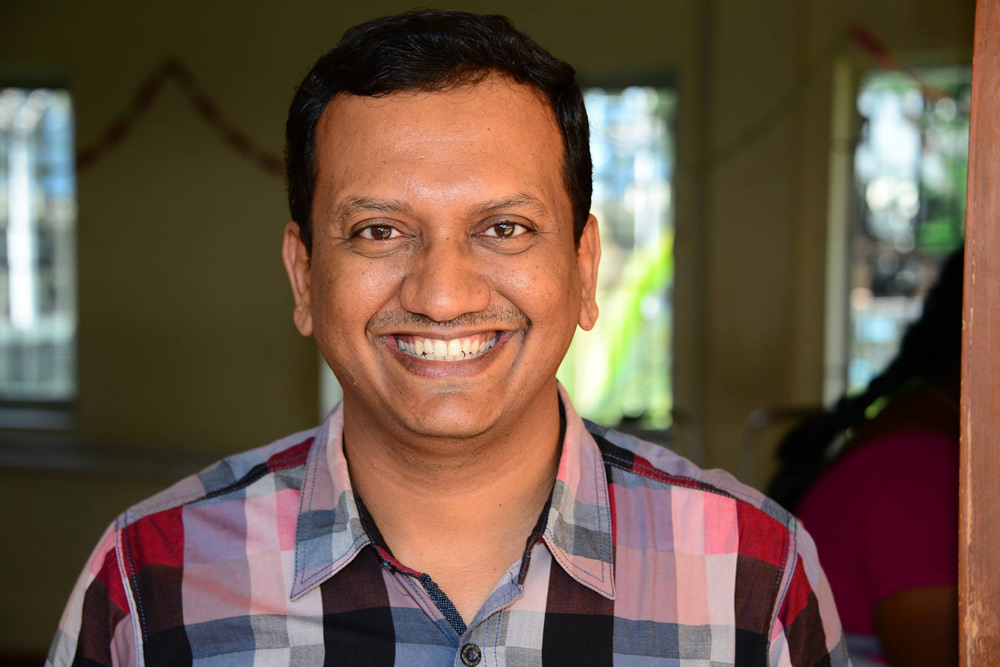 Mithra is very fortunate to have a Physiotherapist. It was always part of Sr Mary Theodore's vision that the disabled children of the poor, deserved on-going professional therapy. She was appalled to discover that many physiotherapists in Madras who took children with physical disabilities would only take toddlers and children under five years of age, because very little could be done for them as they became older. Sr Mary Theodore's mantra was: "Can you show me just 10% progress!" Her philosophy of rehabilitation was that every child can progress, physically, intellectually and emotionally, even in tiny little steps. This was her dream of making life better.
M. Saravanakumar served his internship at Mithra from 1998, and he also became Sr Mary Theodore's private practitioner from 1998-2005. During this time he got to know Sister very well. Then from 2005-2015 he set up his own practice from his home, but by 2015 he was drawn back to Mithra and the care for the children in most need in Chennai. Generous benefactors from Brisbane enable him to be employed full time and to continue his very important work. He says that he continues to be inspired by Sr Mary Theodore, their personal friendship and their many private conversations. He says "She came all the way from Australia to serve my people, so I must do this work." His goal is always that "10%" improvement for each child!
If you would like to support Friends of Mithra, visit our Donate page.