Who are Friends of Mithra?
Friends of Mithra is made up of people who wish to keep alive Sr Mary Theodore's dream of making life better for the poor children and young adults with multiple disabilities in Chennai, India. Friends of Mithra is a vehicle for raising much needed funds to keep Mithra Rehabilitation Centre viable and to assist with the reconstruction of the buildings destroyed by floods. Everyone is welcome to join Friends of Mithra and help the children through Donations, Fundraising and Volunteering.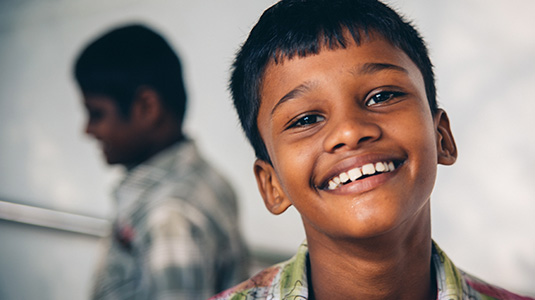 Get involved!
There are lots of of ways you can support Friends of Mithra
2017 marked the 40th anniversary of the founding of Mithra. It was in 1977 that Sr Mary Theodore – a nun from Queensland – established MITHRA.
What began with a few buildings made from thatched palm leaves slowly became a residential and day centre offering care, support, education and medical and allied health services to poor children and young adults with disabilities in Chennai, India. All this was done with the support of family and friends in Australia.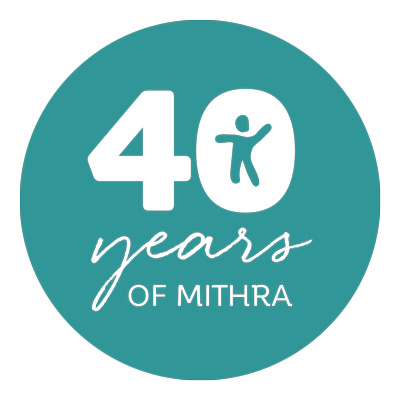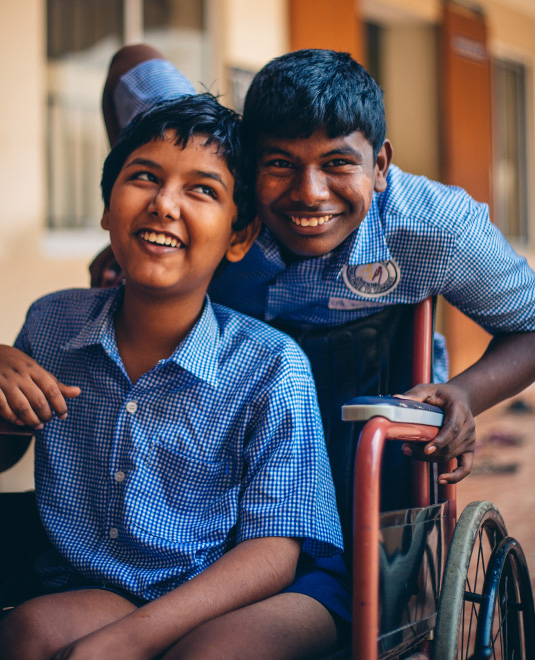 Mithra is a place where children and young adults find a safe, loving and supportive sanctuary. Meaning "friendship" in Sanskrit, Mithra needs your friendship to continue its vital services in the Indian city of Chennai.
The Mithra Rehabilitation Centre is blind to all prejudices and challenges that can blight the lives of India's poor. Religion, caste, gender, financial status and cause of disability are no barriers. Mithra opens its doors to all. At Mithra they find love, comfort and care, thanks to the generosity of supporters across Australia.
Your donations, sponsorship, fundraising, and volunteering can make the world of difference to the children of Mithra. Become a Friend of Mithra and add your flame to a blazing beacon of hope.
Read more about Mithra on their website.
Sr Mary Theodore – Big Sister
Jennifer Byrne
"The medals and honours awarded to Sr Mary Theodore during the later years of her long life testify to the importance of her work with the poorest and most desperate children of Chennai. But they don't tell you who this woman was, and why she is so remembered and loved. What she gave up and at what cost. What drove her. How wonderful, then, that we have the collection – "God's Donkey", the book, – of personal accounts to provide a deeper picture of this remarkable, beautiful Australian soul who lives in the hearts of all who met her.
I knew her as Big Sister, and big she was – in size, in spirit, in faith. We first met in the early 1990s when I travelled to India for a 60 Minutes report on Mithra. I was so struck, both by the woman and her immense dedication, that I returned some fifteen years later to learn more of her story and for the sheer joy of her company. I have been privileged to meet many extraordinary people in my life but Big Sister remain a shining memory: humble, determined, courageous, passionate.  Serving her God and her conscience without stint – and woe betide anyone who got in her way!"