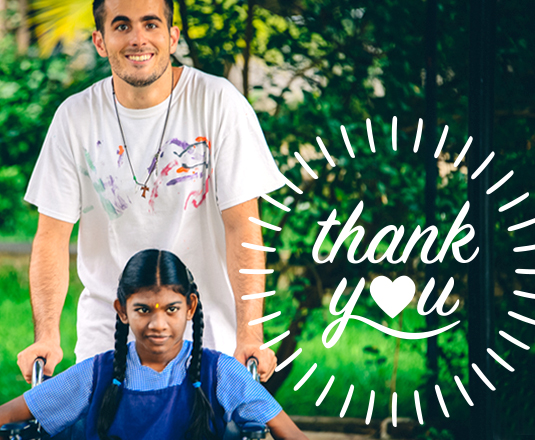 Donations from generous Australians are the life-blood of MITHRA. Since its foundation, family and friends from Australia have enabled Sr Mary Theodore and her committee to take in the most marginalised children in Chennai – poor children with multiple disabilities.
Donations, large and small, have provided the funds for safe buildings, nutritious meals, healthcare, as well as salaries for teachers, carers and therapists. With no government assistance, none of this can continue without the ongoing support. So thank you!
Remember that all donations are fully tax deductible.
Regular Monthly Giving is a flexible and simple way to support Friends of Mithra. Select the level of support that's right for you. Whether it's a monthly gift of $10, $20 or $50, every dollar really does make a difference and no gift is too small.
Click on the Regular Gift button and choose the amount and the frequency of your donation. Your gift will then be automatically deducted from your credit card and you will get a receipt via email, as well as an annual statement at the end of the financial year.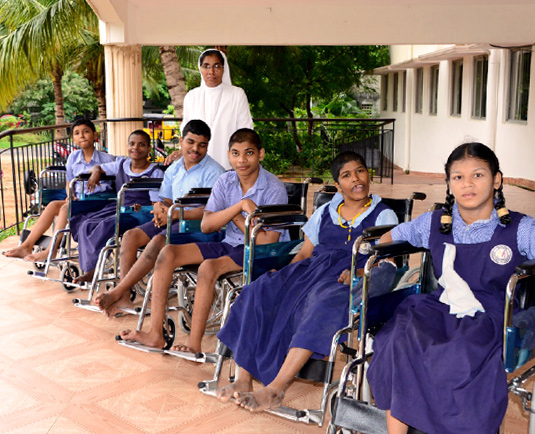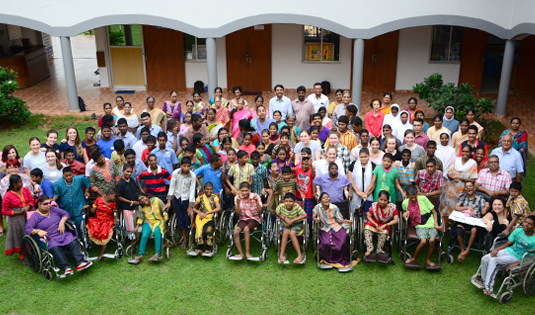 Play for Purpose Charity Raffle
Friends of Mithra have partnered with Play For Purpose, the not-for-profit Sports and Charity Raffle, that gives you the chance to win great prizes and help us raise funds to keep MITHRA viable. First prize is any one of three amazing prize packages, each valued at $250,000: luxury car, sports boat or $250K in gold bullion and second is a $50K holiday voucher. There are 7,520 additional prizes to be won totalling $165,000.
Tickets cost $10 with a minimum of $5 from every ticket going to Friends of Mithra. Visit Play For Purpose for more details and to purchase tickets.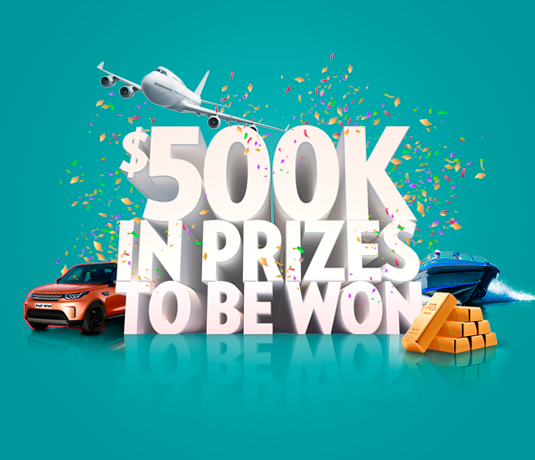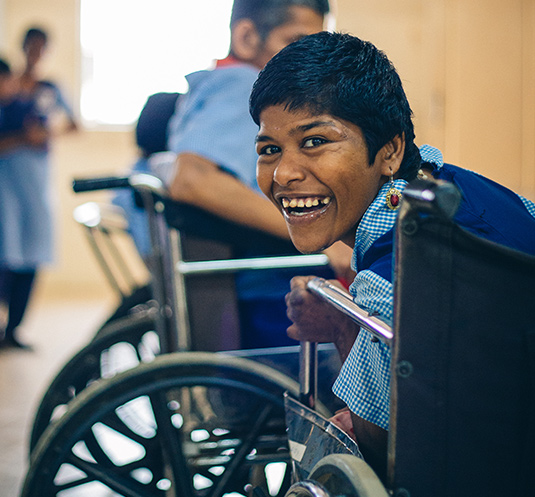 Setting up a Workplace Giving Program is simple to do. You can give as much or as little as you like - giving from pre-tax income means donations cost you less, your taxable income is reduced and we receive the full benefit of the donation.
If your organisation doesn't have a program, contact your HR or payroll department to ask for one to be established with Friends of Mithra as a charity partner. We can help you with this, please contact us for more information.
Benefits for Employers, Employees and MITHRA
Benefit to Employers
A Workplace Giving Program is one of the simplest and most efficient ways of initiating a Corporate Social Responsibility program within your business.
It shows you are committed to working in partnership with the broader community, in particular the causes your employees care about – something which is of increasing importance to all your stakeholders.
The administration can be undertaken as part of normal payroll procedures. Modern payroll systems are able to accommodate payroll giving, there are no tax forms to complete and the records required are straight-forward.
Benefit to Employees
A Workplace Giving Program provides an easy way for you to make a regular commitment to a cause you care about.
It allows you to make smaller donations spread over the year, rather than a larger one-off donation.
Donations are taken care of by the company, eliminating the need to arrange cash or cheques or set up direct debits. The method is cost-effective so it costs less to give more.
The donations are made from pre-tax salary which means you receive the tax benefit immediately and there is no need to request receipts or substantiate the donations for tax purposes later.
The system is easy to opt in and out of, giving you full control over their giving.
Benefit to MITHRA
Donations via a Workplace Giving Program provide a regular and reliable income to Friends of Mithra ensuring the vital services and programs in MITHRA can continue, and allowing us to budget and plan ahead.
While MITHRA receives no funds from the government or corporate sector, donations from the public are critical to enabling MITHRA to provide vital services.
Workplace Giving funds are not used for administration – every dollar is utilised for the benefit of the children.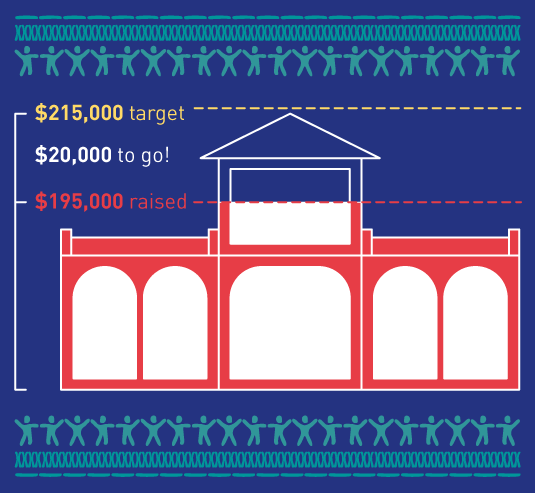 Girls' Dormitory almost complete
With the generous support of many Australians, the new flood-proof Girls' Dormitory is almost complete. Over the past two years Australian supporters have contributed $195,000 towards this most urgent need. Read the full story here.
During heavy monsoons and recent floods, MITHRA's original dormitories were inundated and the girls had to be rescued. New dormitories had been built for the boys on higher ground, but the girls urgently required new safe accommodation.
Although a further AUD$20K is required, it is anticipated that the new accommodation will be sufficiently ready for occupation by the female residents in September 2018, just in time to beat the devastating monsoon and floods.